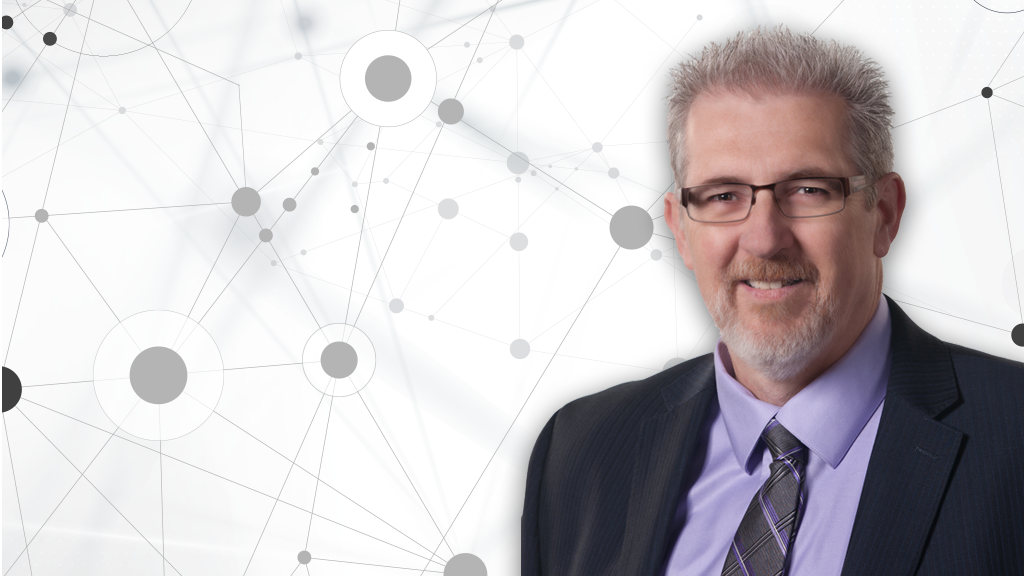 We sat down with Andrew Lawrence, Broker/Owner at Royal LePage Lannon Realty, Brokerage in Thunder Bay to discuss how he encourages productivity, maintains profitability and builds a strong culture within his brokerage.
Andrew has been with Royal LePage Lannon Realty for 24 years, both as a managing partner and a successful sales representative. He is an active member of organized real estate, serving on a number of boards and committees, including his time as President of the Thunder Bay Real Estate Board where he notably guided the community through the uncertainties of the COVID-19 pandemic.
Andrew is a true leader and mentor, and a valued member of his community and the Royal LePage network. Here's our conversation:
How would you describe the culture at your brokerage, and how do you maintain it?
I would describe our team as a tight-knit family. We truly care about one another and do not hesitate to support each other in times of need. We celebrate our team's wins – big and small – and are always willing to lend a helping hand at any time, whether it is for business or personal reasons. We also host quarterly networking and team-building events.
My advice for building a strong company culture is to genuinely take the time to get to know those on your team on a personal level, and make a conscious effort to address their concerns and provide support where you can as a friend and mentor.
How does your past experience as an agent help you relate to, and mentor, the agents within your brokerage?
With over 37 years of experience working as a sales representative, I've had the opportunity to garner extensive knowledge about the real estate industry, having navigated through ever-changing market conditions. I strongly believe that my success as a manager is attributed to having the power to observe the market with an educated lens, allowing me to effectively guide and advise our agents.
How do you stay connected and collaborate with other managers throughout the network?
I am a member of the Royal LePage Services Advisory Council where I have the opportunity to provide valuable input towards Royal LePage's service offerings. I am also an avid conference-goer, specifically the annual Royal LePage National Leadership Conference where I network with other great owners and managers.
I'm also very active on our social media channels, including Royal LePage's closed Facebook groups, which are great for connecting with our online community.
Do you leverage any tools or technology to increase your team's productivity?
I am a strong advocate for technology and I especially appreciate the tools and services available to us at Royal LePage. We leverage the national royallepage.ca website and the agent intranet, rlpNetwork.com, along with rlpSPHERE and the Smart Leads lead generation program. All of these resources help our team maximize productivity. I believe it is important to embrace technology as it drives the industry forward. If you are not able to adapt to new technology, you risk missing out on opportunities.
What sets your brokerage apart from competing brands in your market?
The support, training and professionalism of our team gives us a competitive edge in our area. We provide dedicated service to our clients at all hours of the day. We are also community-oriented, and our team is highly visible in the neighbourhoods we serve. We believe in supporting local in a big way, hosting local events and supporting and partnering with local businesses.
What advice would you give to aspiring brokerage managers or sales professionals?
Always strive for knowledge – stay up to date with the happenings of the real estate industry, at local, provincial and national levels and use this knowledge to help guide your team and your clients.
Get involved in organized real estate and volunteer. It is a great opportunity to network and connect with like-minded people. You can also participate in local charity events or other community organizations.
Most importantly, always remember to support your fellow REALTORS®, even if they are your competitors. Offer encouragement and recognize the success of others. We are a community – offer your assistance when you can and reach out to others when you need help.
What fundraising activities, events or charitable initiatives does your brokerage participate in?
We are passionate about giving back to the communities in which we serve and helping those who are in need. We are strong supporters of the Royal LePage Shelter Foundation. Our most notable fundraising event supported local women's shelters: The 'Royal LePage Run for Women'. We ran this event for 30 years and at its peak, over 3,400 women were registered to participate. For the last 10 years, we have run a successful 'Basketeers' program to raise money and purchase gift baskets for women who are moving from the shelter to a home of their own. These 'fresh start' items make them feel supported by their community as they start their new life without violence. In addition to this, we have taken part in the annual National Garage Sale for Shelter and many other fundraising events with Royal LePage.
What motivates you as a manager and where does your inspiration come from?
My primary motivation is that I love people. I enjoy seeing people grow and succeed, while being a part of a winning team and culture. I always have my team's best interests at heart and I thrive on helping people achieve both personal and professional goals.
My inspiration comes from helping people succeed and I strive to make a difference in the lives of those I work with. Throughout my career, I have felt respected and loved, which gives meaning to the work that I do.
Thank you to Andrew for sharing his insights and expertise and offering his advice for both managers and sales professionals alike. Royal LePage is proud to call Andrew one of our own!