Fresh perspectives shape the future at Royal LePage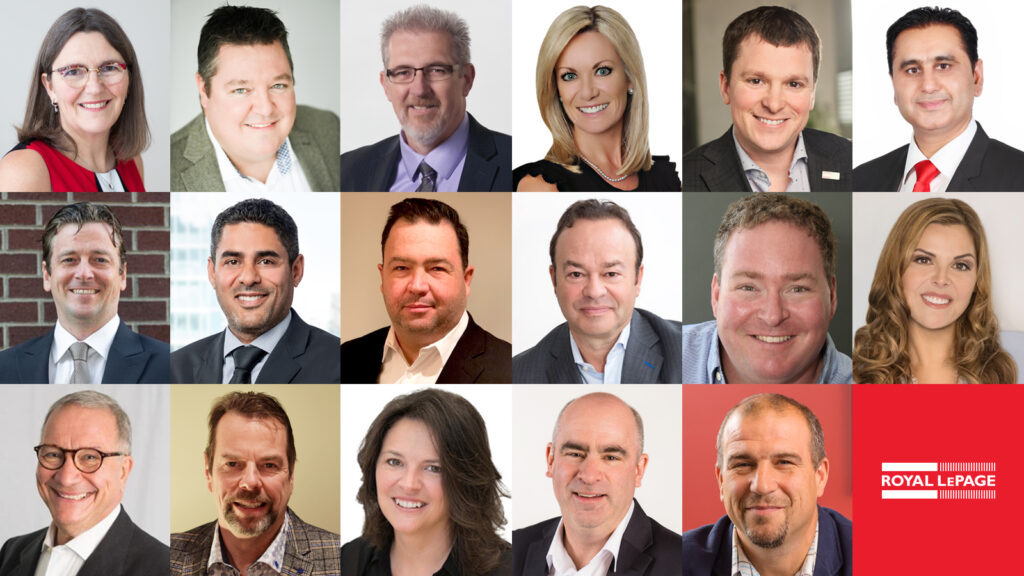 An extraordinary brand is built upon a network of extraordinary people who embody its mission and values. The work you do at a local level can greatly impact our success nationally. This is why Royal LePage created the Services Advisory Council – a group of leaders selected to represent our network of 300 franchisees and more than 19,000 agents.
Your feedback is crucial to our success.
The experiences you bring to the table have the power to provoke change and fuel growth. The Services Advisory Council does exactly that by providing valuable input to shape the company's overall services offering.
Whether it's sharing new ideas implemented at a local level that can be launched nationally, providing input on potential new service offerings, or improvements to existing services offerings, the council brings your voice to the table to shape the future of our business. It also acts as a forum to create long-lasting relationships amongst Council members who work together to share best practices long after serving as a member.
The Council, which meets in person three times a year, consists of 17 broker/owners and manager-delegates. These leaders represent the network's various regions, markets and brokerage sizes and are also highly engaged in Royal LePage events and organized real estate. They bring expertise in technology and innovation and offer creative solutions to industry changes.
Fresh perspectives bring new ideas – That's where you come in.
"Being a Council member has given me the opportunity to help shape new services," says Brad Johnstone, broker-owner at Royal LePage NRC Realty, Brokerage who is based out of St. Catharines and has multiple locations across southwestern Ontario. "At the same time, I'm able to create stronger relationships with the Royal LePage leadership team and share ideas with fellow brokers from across the country. It's exciting to see the Council feedback being implemented efficiently, as Royal LePage truly listens and follows through with its promises."
While members commit to the council for a two-year term, half of the council is renewed each year so there is both continuity as well as an infusion of new perspectives.
If you'd like a seat at the table, look for a network communication each November to apply for the chance to serve on the Council.
Our current Services Advisory Council members are as follows
(in order of appearance in above photo)
Row one
Angie Peters, Royal LePage The Realty Group
Chris Dunlop, Royal LePage Estate Realty
Andrew Lawrence, Royal LePage Lannon Realty
JoAnn Landry, Royal LePage Burloak Real Estate Services
Christopher Pitman, Royal LePage Benchmark
Row two
Nirmal Brar, Royal LePage Flower City Realty
Laurence Putnam, Royal LePage Sussex
Karim Dalati, Royal LePage duQuartier
Sean Burns, Royal LePage Coast Capital Realty
Manny Andrade, Royal LePage Supreme Realty
Desmond von Teichman, Royal LePage Locations North
Karen Yolevski, Royal LePage Real Estate Services Ltd.
Row three
Georges Gaucher, Royal LePage Village
Robert Koppert, Royal LePage R.E. Wood Realty
Tracey Bish, Royal LePage Atlantic
Glen Tosh, Royal LePage Martin-Liberty Realty
Nick Vinicombe, Royal LePage Atlantic Homestead