rlpSPHERE empowers you to work smarter, not harder.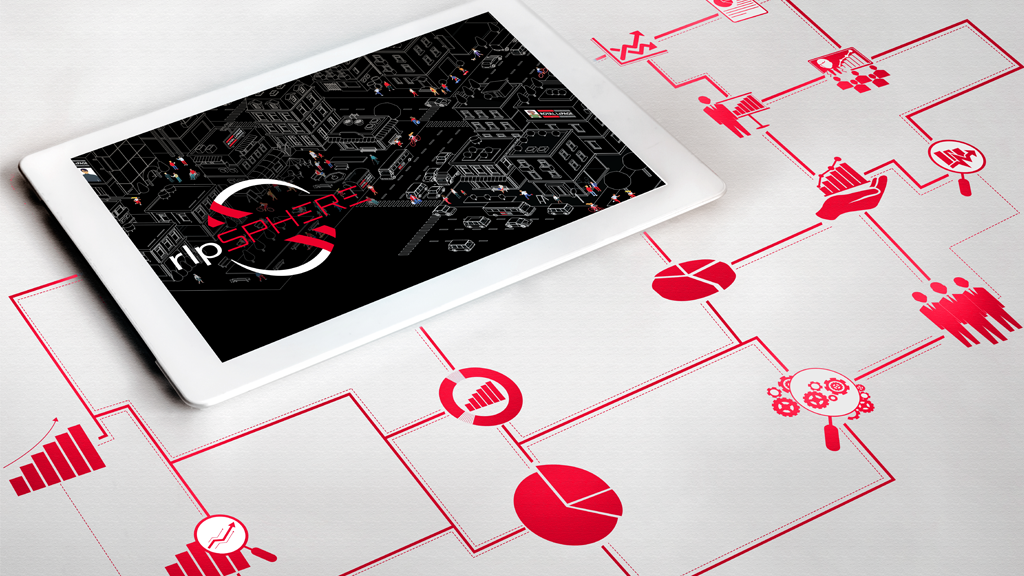 It's no secret that a successful real estate business has a lot of moving pieces. From lead generation and nurturing to listing management and marketing, you're responsible for a lot of work behind the scenes.
However, you didn't get into real estate because you love the administrative work. You're passionate about building relationships, selling homes and creating a successful and fulfilling business. Although tasks like lead nurturing and advertising are vital to your success, without a good system in place, you'll soon find yourself sacrificing aspects of your job that you love in order to keep up with your workflow.
At Royal LePage, we believe there's a better way to do real estate – and that starts with a Smart CRM that allows you to work smarter, not harder.
rlpSPHERE connects all the tools you need to increase your productivity and operate your business in an all-in-one tech ecosystem. This innovative platform is being used by Royal LePage agents across the country, generating over 110,000 leads in 2021 alone.
Whether you are a new agent looking to generate leads, an experienced agent in need of greater productivity, or a team leader or broker looking to support and manage your team remotely, rlpSPHERE empowers your business by supercharging your productivity and, in turn, your success.
Here are five reasons why a Smart CRM will transform your real estate business:
Generate more leads (and happier customers).
At the heart of rlpSPHERE are compelling client behavioural insights and an automated lead nurturing system that will leave your clients feeling like they have your undivided attention. Think of it as the ultimate conversation starter. It starts with a free lead-generating website that includes unlimited custom landing pages, lead capture forms and enriched data that includes consumer behavioural information. The AI-powered Smart CRM helps identify specific client opportunities, so agents and brokers are empowered to be more strategic in how they spend their time with active clients while converting prospects into satisfied clients based on their engagement.
Increase productivity on the go.
Imagine having all of the tools you need to optimize your business at your fingertips. With rlpSPHERE it's possible – and you don't even need to be at your desk. The CRM app has a built-in mobile dialer and task assistant which gives you greater productivity on the go. The rlpOpen House app captures visitor info and sets up automated Smart Campaigns to nurture leads.
Make life easier with seamless integration.
Brokers and agents alike are regularly bombarded with tech options promising to be the next big thing. This makes choosing the right solution a job all by itself. rlpSPHERE eliminates the need to shop around for multiple business hubs and move away from multiple, disjointed technologies by seamlessly bringing together all of the tools and systems you need to reduce your workload and efficiently run your business.
Scale your business and attract top talent.
With promises of potential revenue gains and effortless relationship management, it's no wonder rlpSPHERE is a powerful recruiting tool for brokers to recruit new agents. In 2021, brokerages that met our cumulative usage goal, generated an average of 39 per cent more leads per agent than brokerages below the usage rate. For team leaders and brokers, rlpSPHERE provides a means to route, nurture, manage and track recruiting prospects through hiring and onboarding, plus the platform has the ability to track their e-team's progress with company-generated leads.
Level up with marketing that makes a difference.
Forget feeling bogged down by sales funnels and the latest marketing trends. With rlpSPHERE, you'll be able to automatically create a listing kit of print and digital marketing assets, like a single property website. You'll also have the ability to post your listings directly to social media platforms to generate even more leads and leverage additional built-in paid social advertising campaigns to boost your results. The platform is also customizable so you can add in your own branding and stand out from the crowd.
Want to learn more about what rlpSPHERE can do for your business?
Head over to rlpCampus where you can gain access to on-demand training sessions that will help guide you through some of the platform's stand-out features.
Want to learn more about building a successful real estate business using rlpSPHERE? Visit superchargeyourbusiness.ca to learn more.