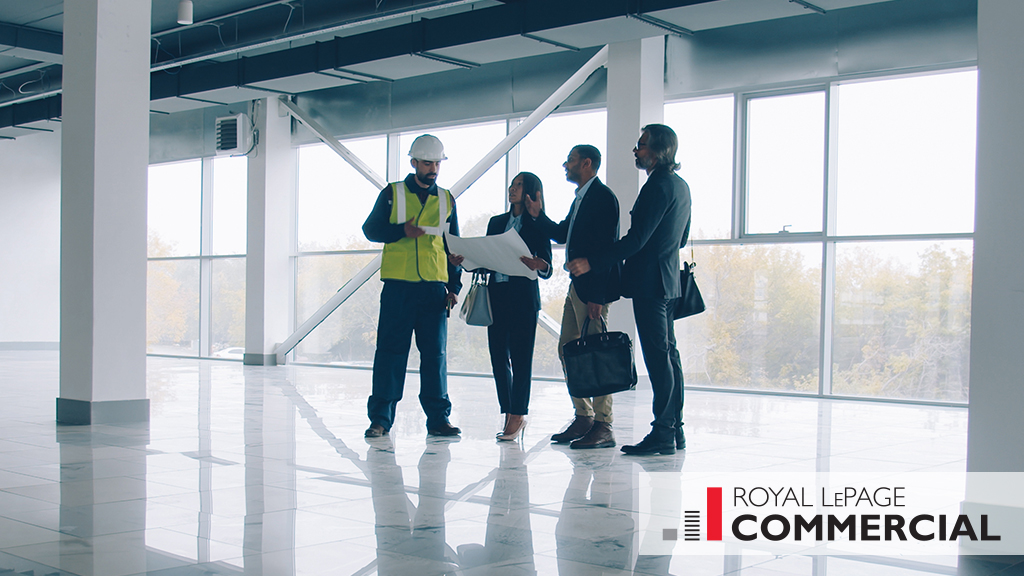 Do you have commercial clients who are considering buying or leasing a commercial property? You can help guide them to a successful deal by encouraging them to have the space thoroughly vetted and cleared for business before signing a contract. Here's why:
A commercial property inspection is an essential part of the due diligence process for anyone considering investing in a commercial property. It provides investors with a thorough understanding of the property's condition, potential issues, and maintenance requirements. Investing in a professional inspection may save investors money in the long run by avoiding costly repairs and helping them negotiate a fair purchase price.
Make sure your client's investment is right for them
A commercial inspection is an important step in the process of opening a new business. It helps to ensure that the property your client is considering is suitable for their needs and meets all local code requirements.
The commercial inspector will take a close look at the condition of the building and identify any potential problems. This information can be used to make informed decisions about whether to proceed with the purchase or lease of the property. In addition, commercial inspections can help to ensure that necessary repairs are made before your client moves in.
By taking this important step, your client can avoid costly surprises down the road and ensure their new business gets off to a smooth start.
What's included in a Commercial Inspection
A commercial inspection is a thorough on-site visual examination of the property's physical condition. Depending on the scope, the inspector may engage a team of specialty consultants. The assessment is focused on the building's critical systems and components, including the following:
· Heating and ventilation systems
· Cooling system
· Plumbing system
· Mechanical and electrical systems
· Roof surface, drainage, and penetrations
· Exterior elements and fixtures
· General topography of the building site
· Parking areas and sidewalks (for accessibility)
· Wood decks and balconies
· Basement, foundation, and crawl space
· Doors, windows, and interior
· Kitchen (including storage)
· Other areas specific to the property
Document procurement and review
The inspector requests and reviews documents and records about the property (ie. lease agreements, Certificates of Occupancy, repair invoices, maintenance records). The inspector will also interview the person(s) with the most knowledge about the condition of the building.
The inspection report
The report contains concise details from the walk-through survey, documents procured, the results of interviews, and any other third-party reports ordered as part of the inspection. The report will provide an inventory of the building's major systems and components, and an evaluation of their functional and physical condition. This will highlight the property's strengths, and potential deficiencies, along with deferred maintenance issues.
Building the Future Together
As the business landscape continues to evolve, the importance of forming strategic partnerships cannot be understated. In this vein, it's exhilarating to highlight the recent collaboration between two industry powerhouses: Royal LePage Commercial and A Buyer's Choice Commercial. Both of these names are growing sectors of well-established brands. While Royal LePage Commercial brings decades of real estate prowess and an unparalleled reputation in the market, A Buyer's Choice Commercial boasts exceptional inspection expertise, making the partnership a symbiotic match.
The goal of this collaboration is not only to offer top-tier inspection and real estate services but also to introduce preferred pricing for clients—a testament to the companies' commitment to delivering value to their customers. This partnership signifies a confluence of expertise, trust, and affordability. It reaffirms the shared vision of both brands to elevate the commercial property industry standards by combining strengths. So, as your clients embark on their commercial property journeys, they can do so with the assurance that they are backed by the best in the business. Together, Royal LePage Commercial and A Buyer's Choice Commercial are not only marking a new chapter in commercial real estate but also setting the gold standard for what's to come.