Top 35 under 35 award winner Liam Poirier built a successful business from the ground up, in a small town market. Here's how he did it.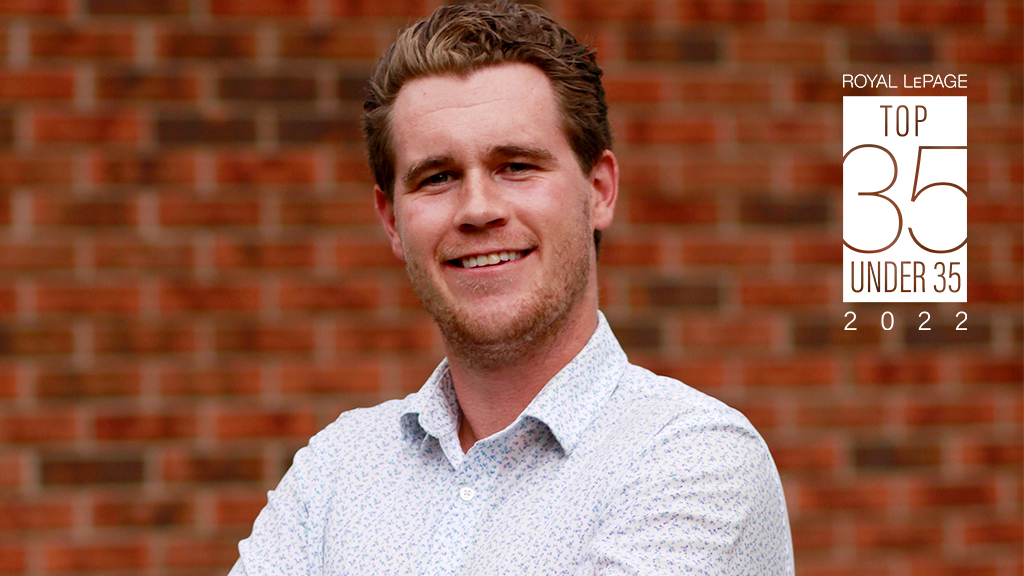 We asked our Royal LePage Top 35 under 35 award winners to share their best advice with agents who are looking for tips on how to be more successful. Here's what Liam had to say!
As an up-and-coming agent, generating a steady volume of leads is key in launching a successful career in real estate. Thanks to smart tools like Royal LePage Smart Leads, new agents have a leg up in building their business.
Liam Poirier, a 2021 & 2022 Royal LePage Top 35 under 35 award winner, shares how he leveraged the lead management solution to help build his business in a small, niche market that sees many out-of-town buyers thanks to the local military base. Here's our conversation:
What motivates you as an agent and where does your inspiration come from?
Regardless of the transaction, my main focus is always doing what is in my client's best interest. The motivation to help my clients achieve their real estate goals is always what drives me. I am not one to be driven solely by commission or making a sale. I believe that it's important to focus on doing what is right for your client, and everything else will take care of itself.
How have Royal LePage tools and technologies increased your business' productivity?
I'm located in a military town, which means every year I deal with multiple clients posted to town from all across the country. Many of these clients come here with little knowledge of the area and without an agent to help them out. They often rely on royallepage.ca to steer them in the right direction. This is where the Royal LePage Smart Leads solution has become very beneficial to me. I have closed multiple transactions by accepting a Smart Lead that has put me in touch with clients I would have never met otherwise. It is a great resource that Royal LePage offers and I highly recommend brokers and agents accept all Smart Lead opportunities that come their way.
What advice would you share with your peers to help them attain a high level of success?
Success is in your hands. You will get out of this business what you put into it—and the sky's the limit on how far you want to take your career. Entering this business at 24 years old, I originally found it difficult to gain the trust of clients who were looking to make the biggest purchase or sale of their lives. They had to put their faith in not only a newer agent, but oftentimes an agent who was younger than them. I never backed down from the challenge to prove myself and went above and beyond in my prep work and research to establish myself as an agent you can trust to get the job done.
Looking for more career inspiration? Get to know our other Royal LePage award winners.
Learn more about the leads and referral opportunities available at Royal LePage.