Tim Somerville, Royal LePage's National 2022 A.E. LePage REALTOR® of the Year award winner, shares how he leverages challenges as inspiration to grow.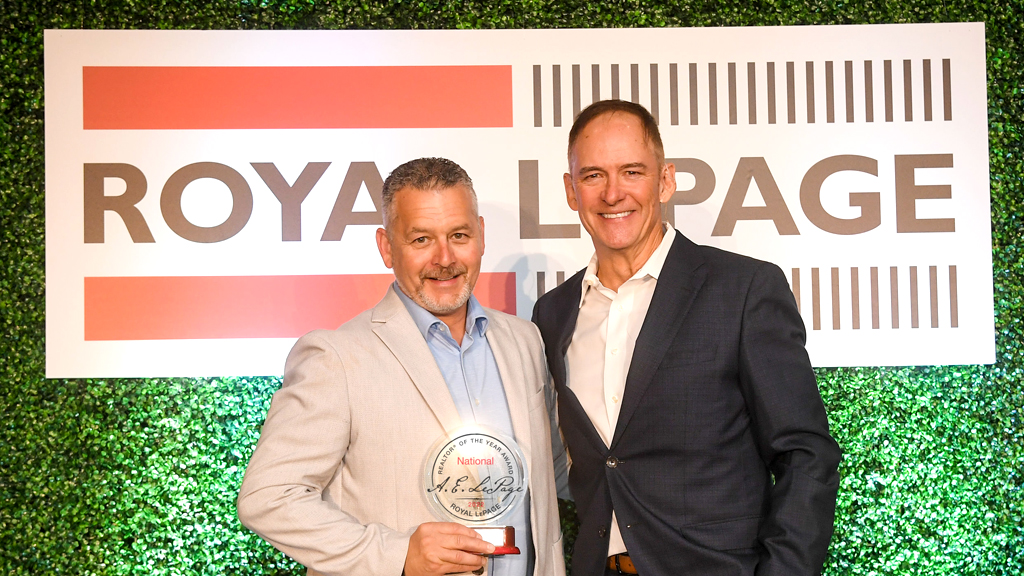 Tim Somerville from Royal LePage Atlantic was recently named Royal LePage's National 2022 A.E. LePage REALTOR® of the Year award winner. When asked what this award meant to him, Tim noted the following:
"Receiving such a prestigious award within Royal LePage is an honour beyond words. It is a moment that encapsulates the culmination of years of hard work, dedication, and a relentless pursuit of excellence not only in the real estate industry, but in the community as well. This recognition is a testament to those who have demonstrated exceptional skill, integrity, and commitment and it is a humbling experience to be mentioned in the same breath as those who have come before me. I am deeply grateful for this honour, and I look forward to continuing my journey in the world of real estate, fuelled by the inspiration that this prestigious award provides."
It may seem like some real estate agents snap their fingers and find success, but behind every successful real estate professional are hurdles they've worked hard to overcome. Tim is no stranger to the ebbs and flows of business. We sat down with him to find out how he leverages challenges in order to stay motivated in an ever-changing industry.
Here's our conversation:
What motivates you as an agent, and where does your inspiration come from?
I'm someone who believes in going the extra mile. I have always strived to be the best at what I do, and although some may call me a perfectionist, I believe nothing is ever perfect. Even when you accomplish great things, there's always room for improvement, and I am a firm believer that life's hurdles equip people with the lessons they need to help them succeed.
My mother has always been my biggest inspiration. She was an extremely hard worker. She managed three jobs when I was growing up just to be able to put food on the table, but it never felt like she wasn't there for me. (😍) I always wanted to put myself in a position where my family would have the comfort of knowing that I was there for them: emotionally, physically, as well as financially, and this profession has allowed me to do just that!
You're a dedicated Royal LePage Shelter Foundation supporter. What inspires you to get involved?
I have always committed to being involved in any event that was for a good cause, even attending events that other real estate brands have hosted, because it's not about the flag we represent, it's about people. Early on in my career, I wasn't able to give back financially as much as I would have liked, but I still made sure I was involved in as many events as possible. I am now doing what I can to make sure I give back not only financially, but by providing support to many local, provincial and even national organizations to help make a difference.
Winning the famous Shelter Foundation faux fur coat this year had a higher meaning for personal reasons, and I am very fortunate to have been given the opportunity to give back to an amazing organization that has given me so much. I am so proud to be associated with such a remarkable brand like Royal LePage.
When you chat with an agent from a competing brand, what would you say is the best part about being a Royal LePager?
Royal LePage has always believed that a diverse group of individuals allows for a better business and builds stronger, more meaningful relationships. You are never alone at this company — the support you receive is unmatched. The network I have been able to build from my community at Royal LePage is absolutely amazing. Our agents can benefit from establishing their own network, which ultimately helps them succeed. Plus, we're Canadian, eh! 🇨🇦
Are you ready to take your career to the next level? Join us today! royallepage.ca/joinus