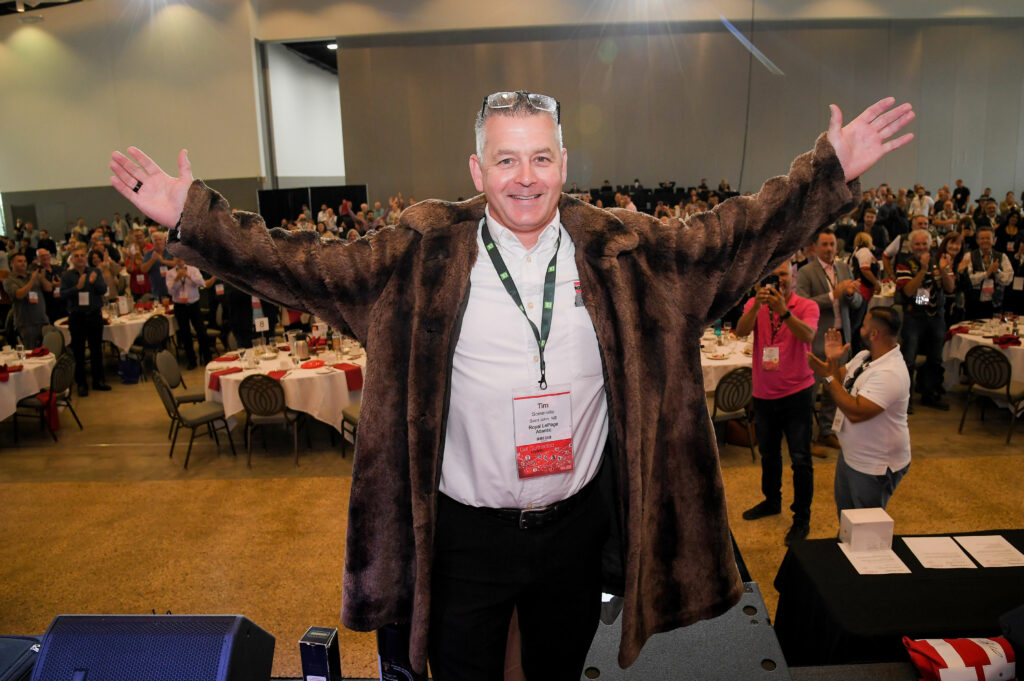 When the subject of the Royal LePage Shelter Foundation's Faux Fur Coat arises, a series of predictable questions always follow:
• Who will take it home next? (asked frequently)
• They paid how much? (asked with astonishment)
• It is a real mink though, isn't it? (asked by those who haven't felt its texture)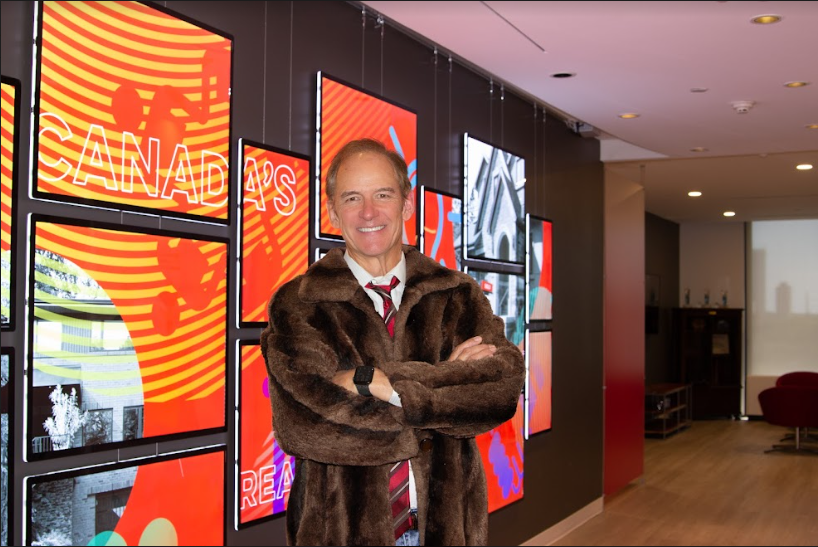 But perhaps the most important question of all is: can an item of no value really raise tens of thousands of dollars for charity? The answer within the Royal LePage family is a resounding
'yes'!
The story of the Faux Fur Coat began in St. John's, NL during the 2008 Royal LePage National Sales Conference. Looking to warm up, a group of agents chanced upon a faux fur coat in the window of a thrift shop and made the purchase in humor for just $1 – legendarily negotiating the price down from its original $3.75. During the conference, the coat made its way around the circuit, onto the dance floor, and was paraded up and down George Street.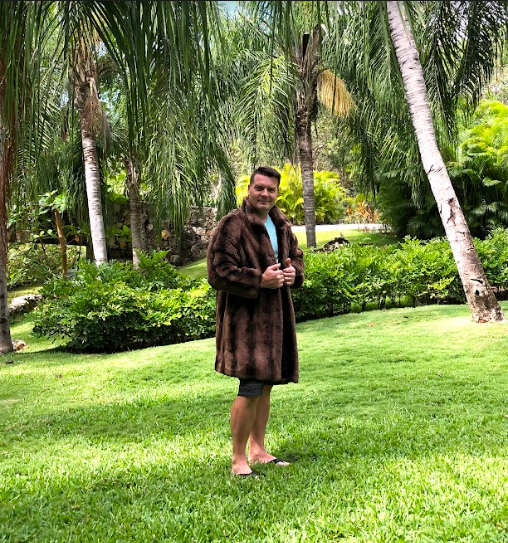 The story might have ended here if Dave Shulz, sales representative with Royal LePage Benchmark hadn't decided to bring the coat home and wear it proudly through a frigid Calgary winter and then throw it back in his suitcase before departing for the next Royal LePage conference in Penticton, BC. After taking a spin on a jet ski in front of a delighted crowd of Royal LePagers, it was decided that this wet, sandy coat (that smelled like the lake!) should be auctioned off in support of the Royal LePage Shelter Foundation. The winning bidder would be encouraged to embroider their name in the lining and wear the coat proudly in their community for the next year.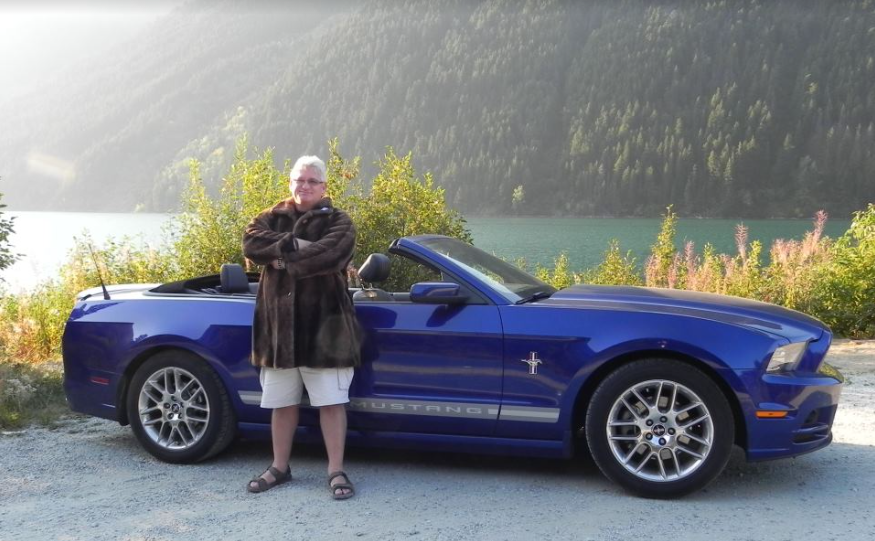 And so a legend was born! Since 2009, the Faux Fur Coat has been auctioned 13 times and criss-crossed the country – all in support of programs that prevent domestic violence and help women and children heal after experiencing abuse. On top of the winning bids made each year, countless Royal LePage professionals donate matching gifts to boost the total raised. At the most recent Royal LePage National Sales Conference in Winnipeg, MB, sales associate Tim Somerville with Royal LePage Atlantic in Saint John, NB made an astounding and record-setting winning bid of $20,000 and the Foundation received over $15,000 in matching gifts from an awestruck crowd.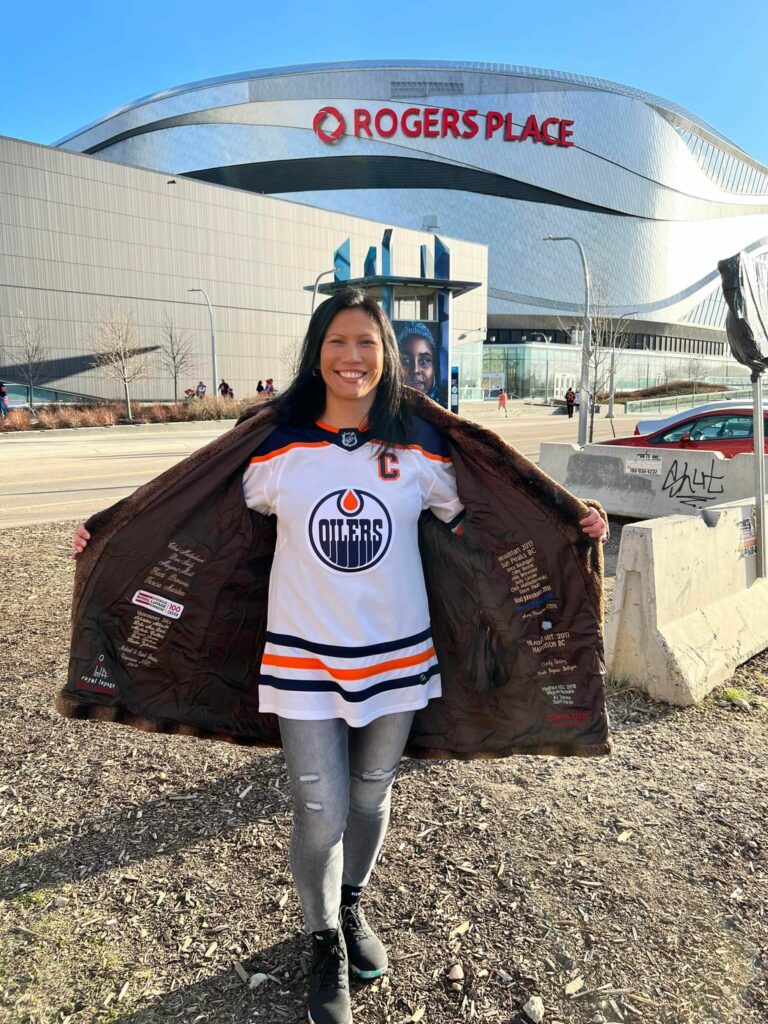 To-date, this thrift store faux fur has now raised over $152,000 for the cause, truly earning its place as a beloved symbol of the Royal LePage brand, its dedicated family of agents and brokers, and a cause held tightly in everyone's hearts.
Special thanks to Teresa Mardon, agent with Royal LePage ArTeam Realty in Edmonton, AB for her work in compiling the history of the Faux Fur Coat.