The consumer-backed science behind Royal LePage's image recognition technology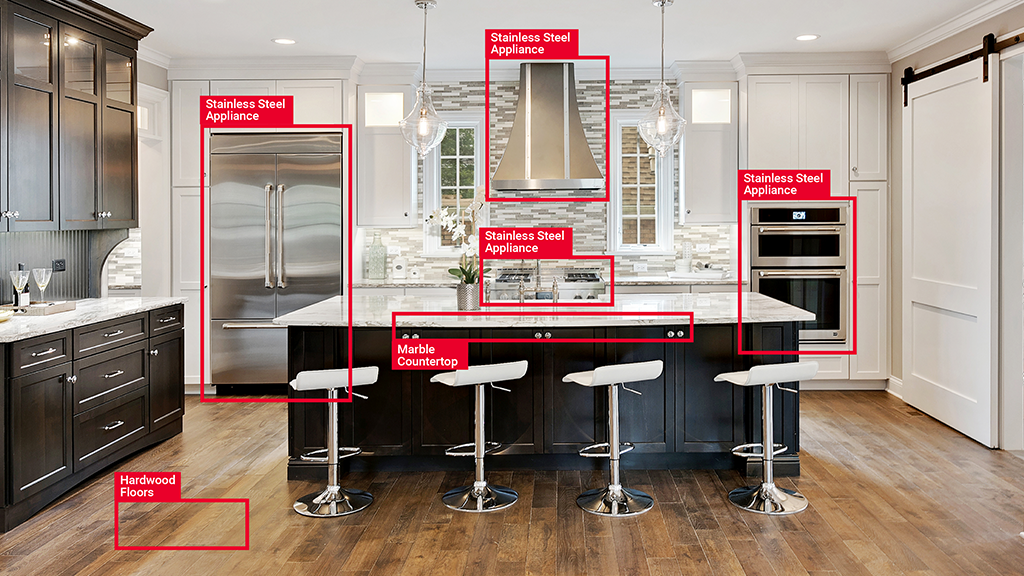 What draws the average consumer to a listing?
It isn't necessarily the price or the property details listed on the listing summary. Nine times out of 10, it's the images that catch a potential buyer's eye before anything else.
Images are powerful tools when searching for a new home. High-quality images save prospective buyers from investing hours going to showings and open houses by allowing them to narrow down their picks based on must-have attributes.
But—more importantly—they stir the imagination of the buyer, allowing them to picture themselves in their new home.
That's why Royal LePage is investing in image recognition technology that will allow us to automatically interpret real estate photos with a rich set of attributes that capture information such as room types and characteristics to enhance the user experience and drive more leads.
How does it work?
When a photo is uploaded to royallepage.ca, our machine learning technology will scan the image to identify specific attributes, such as stainless steel appliances, granite countertops, or hardwood floors, for example.
On the backend, the photo's meta tags would be updated to reflect the selling features which helps to improve SEO, increase search engine results and drive more traffic to royallepage.ca. Our property listings are already viewed over 10 million times per month, driving more than 400,000 consumer leads to our network every year.* This technology will drive even more of those leads by helping consumers find exactly what they're looking for in a home.
We've already started using the technology to recognize images on the backend. In the near future, we hope to enable a powerful new search tool that would allow consumers to search for specific characteristics—like "only show me homes with hardwood floors," for example.
How will this drive stronger leads?
The faster and more accurate our image search capabilities become, the more consumers will have instant access to the kind of listings they're dreaming of—and the more excited they'll be to reach out to an agent to learn more.
*Google Analytics and Royal LePage Smart Leads Systems (February 2021 – January 2022)