Innovative new tool on www.royallepage.ca

Whether your clients are looking for a neighbourhood with young families, an urban lifestyle or a quiet place to retire, "Your Perfect Life" could help them find their sweet spot. By way of entering a simple postal code, agents are able to match their clients' lifestyle and neighbourhood preferences in a relatable and engaging way.
A first in Canadian real estate
Fun, engaging content to share on your social channels
With detailed demographic information about income level, life stage, household structure, employment types and education
Ideal for clients who are considering relocating and want to learn more about prospective communities
VIDEO:  Everything you need to know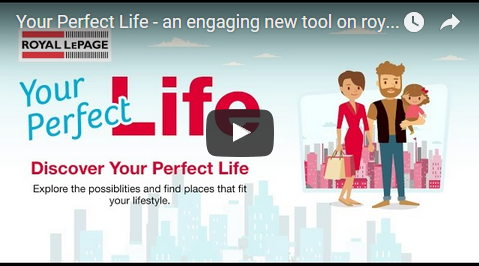 Visit the home page at royallepage.ca to check out Your Perfect Life.
Read the press release.