Creating video content is a necessary tactic for your digital marketing strategy, but not all social media platforms are created equal. Here are some tips to help you find where your audience is watching video, and how to optimize your content for that demographic.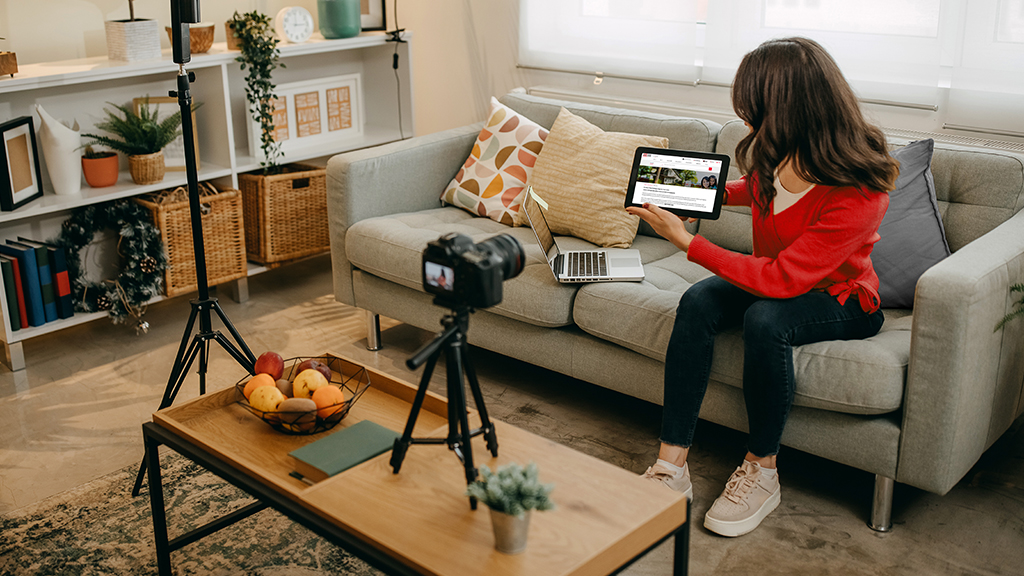 Social media marketing is an increasingly important avenue for generating online leads and expanding your sphere of influence. But how do you create compelling content that will convert those leads into loyal followers?
On most platforms, video is the answer.
Video content is a necessary part of your digital marketing strategy. When targeted appropriately, it can produce astounding results and take your online engagement to the next level.
In fact, marketers credit video with increased traffic, leads and sales, and reduced support queries more than ever before, according to research from Hubspot, with 92% reporting a high return on investment in video content.
Driving this is the fact that consumers increasingly use video as an integral part of their journey with brands, using it to research and guide purchasing decisions. According to Hubspot, 80% of consumers watch videos online every week and 50% say videos have inspired them to make a purchase or work with a service provider.
But not all social media platforms are created equal when it comes to video. Each platform also has a unique user base that requires you to strategically position your videos to speak to your target audience. Understanding where and how to use video, and not getting overwhelmed with having to "do it all", is key to finding success on social media.
Here are some tips to help you find where your audience is online and how to optimize your content for that demographic.
TikTok: The First-Timers
TikTok has become one of the world's most downloaded social media apps, largely thanks to Gen Z (those born in the mid-to-late 1990s to the early 2010s), making it an ideal platform to speak to first-time homebuyers and younger generations looking for education about the housing market and personal finance.
But TikTok isn't just for the up-and-coming. According to U.S. statistics, TikTok users aged 35 to 54 have more than tripled year-over-year, making it a great platform to reach millennials who may also be ready to make a move.
Short, engaging, high-quality videos are the key to success on TikTok. Think quick listing tours, educational content about personal finance and property value, or videos discussing real estate trends.
The best part? Follower count matters less on TikTok than on other platforms. TikTok's algorithm is based on content engagement rather than social connections. In other words, users commonly interacting with real estate videos are more likely to come across your content, even if they don't follow your feed.
Instagram: The Upgraders
Like TikTok, Instagram's user base tends to be on the younger side. The platform sees the highest usage among people aged between 18 and 34, which means there are many opportunities to speak to first-time buyers. However, the 35 to 44 age group continues to pick up speed on Instagram, presenting a fantastic opportunity to market to those ready to upgrade from their current home.
Reels, which are short videos similar to those seen on TikTok, see the highest reach rate among all media types on Instagram.
Do some research so you can find success on Instagram. Pay close attention to the Explore section on the app to see what's trending. Be sure to share your content using trending audio clips, or Google inspiration on Reel editing trends to enhance your original content.
Facebook: The Investors
The average age of Facebook users may sit around 30, but Facebook is by far the most popular social media site for Baby Boomers (those born in 1946 to 1964) and Gen X (mid-to-late 1960s into the late 1970s). This is where you'll want to engage more experienced prospects — those who are ready to downsize or make investment purchases.
Although Facebook is known for more text-based posts, video remains a key driver of engagement on the platform. The platform favours native video, with videos uploaded directly to Facebook receiving over 400% more shares than videos from other sources, like YouTube for example.
Similar to TikTok and Instagram, Facebook favours shorter videos. Keep in mind over 70% of Facebook users listen to videos without sound, more than any other platform, so utilizing captions is incredibly important.
Are you ready to uplevel your video marketing strategy? Share this article with another agent or broker and brainstorm some ideas for your next TikTok, Instagram Reel, or Facebook video together.
Are you following us on TikTok, Instagram and Facebook? If not, follow us now and check out our video content!