Royal LePage COO, Carolyn Cheng, ranks on list for fourth consecutive year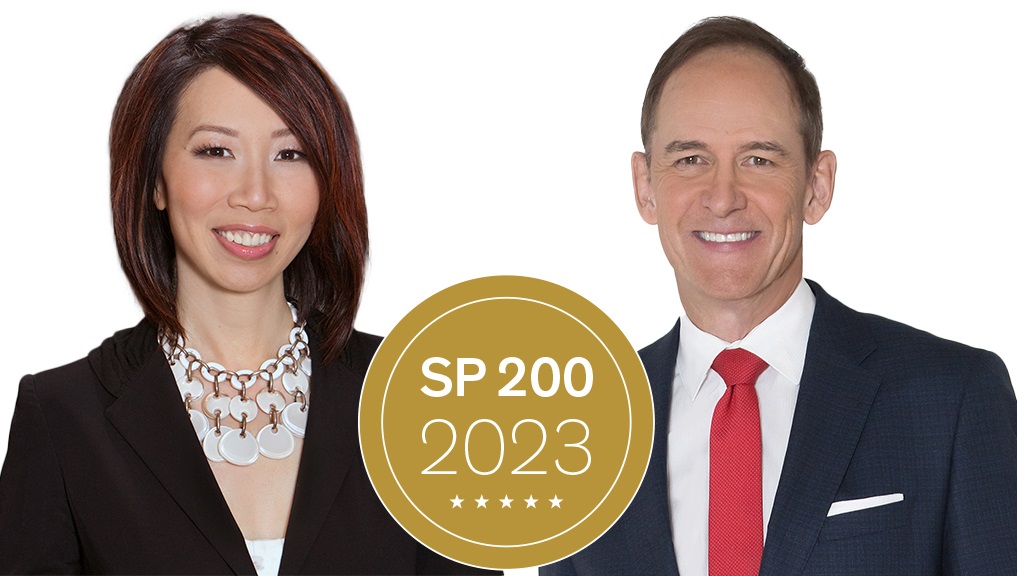 For the tenth year in a row, T3 Sixty's Swanepoel Power 200 (SP 200) has named Phil Soper, President and CEO of Royal LePage and Bridgemarq Real Estate Services, Inc., the most influential person in Canadian residential real estate. Soper ranked tenth, his first time ranking in a top ten position. The SP 200 is the definitive international ranking of residential real estate leaders. Chief Operating Officer of Royal LePage, Carolyn Cheng, has also been recognized on the prestigious list for the fourth consecutive year.
"I am grateful to be included in the Swanepoel Power 200 amongst so many notable industry leaders. The nod is deeply appreciated personally, and also by my thousands of hard-working colleagues who understand that in a complex business like ours, virtually nothing is achieved alone. These people serve our clients with excellence and consistently uphold our company motto of 'helping you is what we do'," said Phil Soper.
Carolyn Cheng ranked 86th overall, up 9 positions from last year, and 19th amongst female leaders. Cheng is responsible for developing and overseeing the company's suite of services, including business, technology and training services for brokers, teams and agents.
"At Bridgemarq, it is our goal to provide leading business solutions and cutting-edge technology to our network to help them increase productivity and profitability," said Soper. "Our accomplished and talented COO, Carolyn Cheng, has worked diligently alongside her team to provide the highest quality services to our growing network of brokers and agents."
Cheng added, "I am honoured to be recognized amongst such an accomplished group of executives. This recognition is a testament to the hard work and dedication of our innovative team, who consistently deliver remarkable results, and strive for excellence in all they do."
According to T3 Sixty, the annual SP 200 list is compiled from a rigorous review of more than 2,000 industry leaders and their organizations, and is based on factors including the size of the company they lead, personal leadership and influence within the industry, their track record, as well as resources at their disposal and recent initiatives.
Soper and his team have advanced Bridgemarq companies to the forefront of North America's highly competitive real estate industry since he joined Royal LePage as president in 2002. In 2016, he became the first Canadian to receive the Real Estate Leadership Award at the U.S. National Realtor Expo as "an industry visionary who embraces innovation and blazes new paths." Real Estate Marketing magazine declared him one of the 25 most important leaders of the past 25 years, and in 2015, Soper was honoured as "CEO of the Year" by the Canadian Public Relations Society, a first for a real estate industry executive.
Bridgemarq Real Estate Services has grown to over 20,000 REALTORS® selling more than $140 billion worth of real estate. The company's charitable arm, the Royal LePage Shelter Foundation, is the nation's largest foundation focused on eradicating domestic violence and supporting the women and children who fall victim to it.
Prior to his real estate career, Phil Soper was an executive with technology giant IBM where he held national and global leadership roles. He is a graduate of the University of Alberta School of Business, and the University of Western Ontario's Ivey Executive Program.