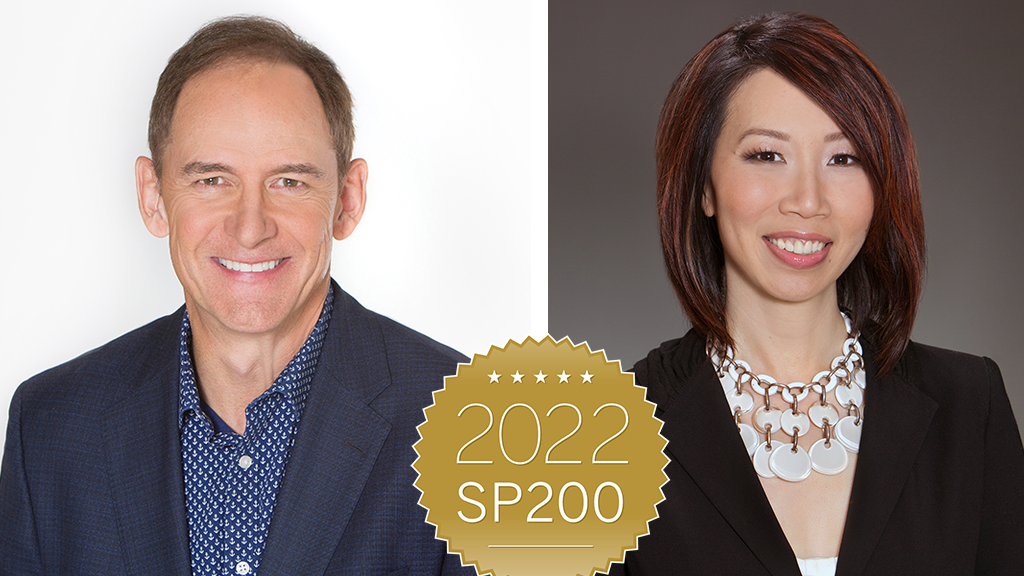 Phil Soper, President and CEO of Royal LePage and Bridgemarq Real Estate Services, Inc., has again been named the most influential person in Canadian residential real estate on the 2022 Swanepoel Power 200 list. Chief Operating Officer, Carolyn Cheng has also been recognized on this prestigious list.
The Swanepoel Power 200 list ranks the most powerful and influential leaders across North America in the residential real estate services industry. This is Phil Soper's ninth consecutive year placing in the Top 20 on the SP200 list, and is the highest ranking Canadian leader. Carolyn Cheng is also recognized on the list for a third consecutive year at 95th overall and 21st out of women leaders.
Royal LePage is incredibly proud of Phil Soper and Carolyn Cheng's recognition, and the exceptional work of everyone who contributes to Royal LePage's success.