Kickstart your business and maximize your earning potential with a solid startup plan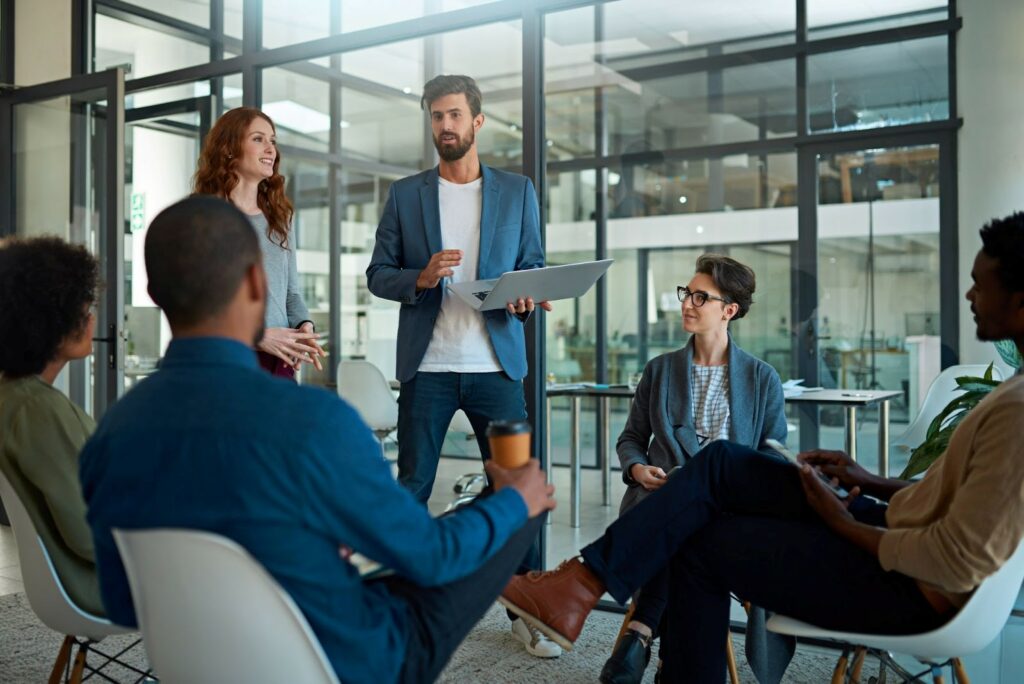 Are you thinking of starting a real estate franchise, with the ability to implement new and innovative concepts within your brokerage to attract like-minded professionals? If so, take a look at the key steps below to help with your startup plans:
Develop your business plan as early as possible:
Having a solid plan prior to launching your business is a key step in the ownership process. Your business plan allows you to set clear goals, like financial and operational objectives, and will keep you and your team on track along the way.
Connect with experienced industry professionals:
Seek expertise from experienced franchisors with similar values and objectives for support and guidance. Royal LePage will help you make connections and offer resources, as we have a network of seasoned franchise owners who can give you advice on growing and maintaining a successful business.
Determine your Unique Value Proposition:
Find out what is missing in your marketplace and what unique value you can offer your sales team to stand out from the competition. Ask yourself key questions such as how can I provide support to my team? What training and networking opportunities can I offer to help my sales representatives maximize their career earning potential? Which marketing, lead generation and CRM tools can I provide to increase productivity?
Establish a competitive agent compensation model:
A comprehensive agent compensation plan can attract top talent and gives you a competitive advantage over similar brokerages. A well-thought-out compensation plan can benefit both you and your sales team. Focus on developing a strong value proposition that justifies fees paid.
Secure an office space that empowers your team:
When searching for a business location, consider what is important to your sales team, and what tools and amenities they will need to succeed. Your office space should be a place that encourages agent collaboration, training and social interaction. It is also important to consider the location, as your sales professionals will benefit from a strategic location where they can build their network. Multi-functional open floor plans, a modern design and an emphasis on technology are also attractive attributes.