Top 35 under 35 award winner Norman Xu reflects on his impressive property investment portfolio and how it inspired his career in real estate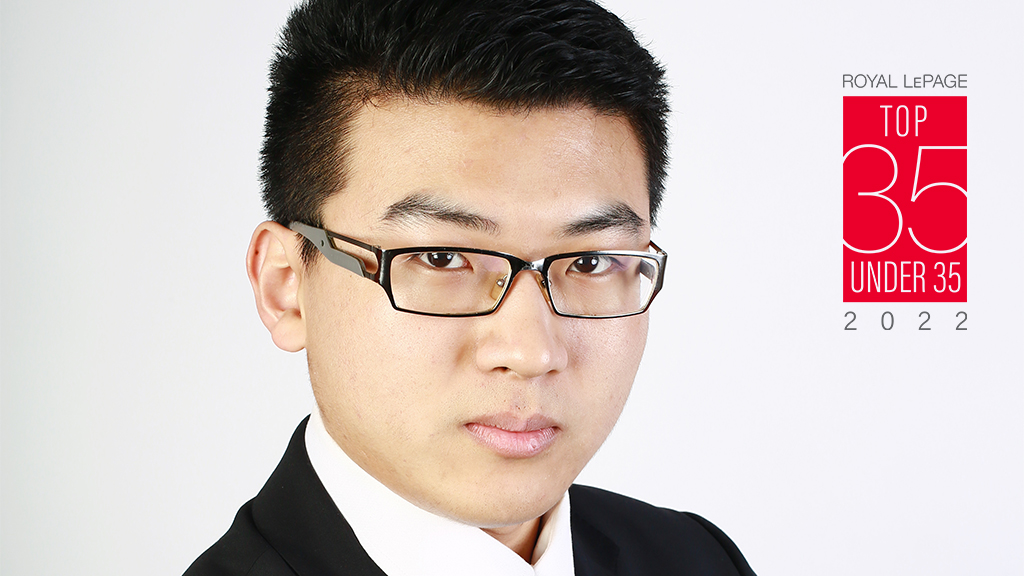 We asked our Royal LePage Top 35 under 35 award winners to share their best advice with agents who are looking for tips on how to be more successful. Here's what Norman had to say!
Many agents draw on personal experiences in order to inspire or guide their client interactions. But not all have an investment portfolio as impressive as Norman Xu, broker, and one of our 2022 Royal LePage Top 35 under 35 award winners.
Norman began investing in properties in 2011. After seeing incredible success with his investments, he turned his attention to starting a career in real estate, with the goal of helping others achieve the same success.
We asked Norman about his investment strategy, business mindset, and advice for agents to help them amplify their career. Here's our conversation:
What motivates you as an agent and where does your inspiration come from?
I've made great returns from investing in real estate. I started with a $1.5M initial investment and have generated over $12M in total profit today, buying and selling dozens of properties along the way. These strategic investments allowed me to pay off my international student debt before graduating from the University of Toronto. This gave me greater financial freedom when I started my business. I hope to inspire my clients to feel confident in investing so they too can feel that sense of financial achievement.
What sets you apart from others in your market?
While many people decide to work with me based on my investment performance, there are many other achievements that help me stand out. I proudly hold both the Chartered Financial Analyst (CFA) and Financial Risk Manager (FRM) designations. I'm experienced in both residential and commercial property trading and management transactions, and have managed more than $200M in transaction volume to date. In 2022, I was also recognized as a 2022 Royal LePage National Chairman's Club member, an accomplishment I have been chasing for years.
What advice would you share with your peers to help them attain a high level of productivity and success?
Be more active on social media! I actively post to Instagram, Facebook and YouTube, and utilize WeChat to stay in touch with my clients and offer market news. I have amassed over 11.1K subscribers on YouTube, more than any other agent in the Greater Toronto Area (GTA). I use the platform to upload vlogs detailing common questions from clients, market trends, advice on pre-construction investments, and more.
Looking for more career inspiration? Get to know our other Royal LePage award winners.