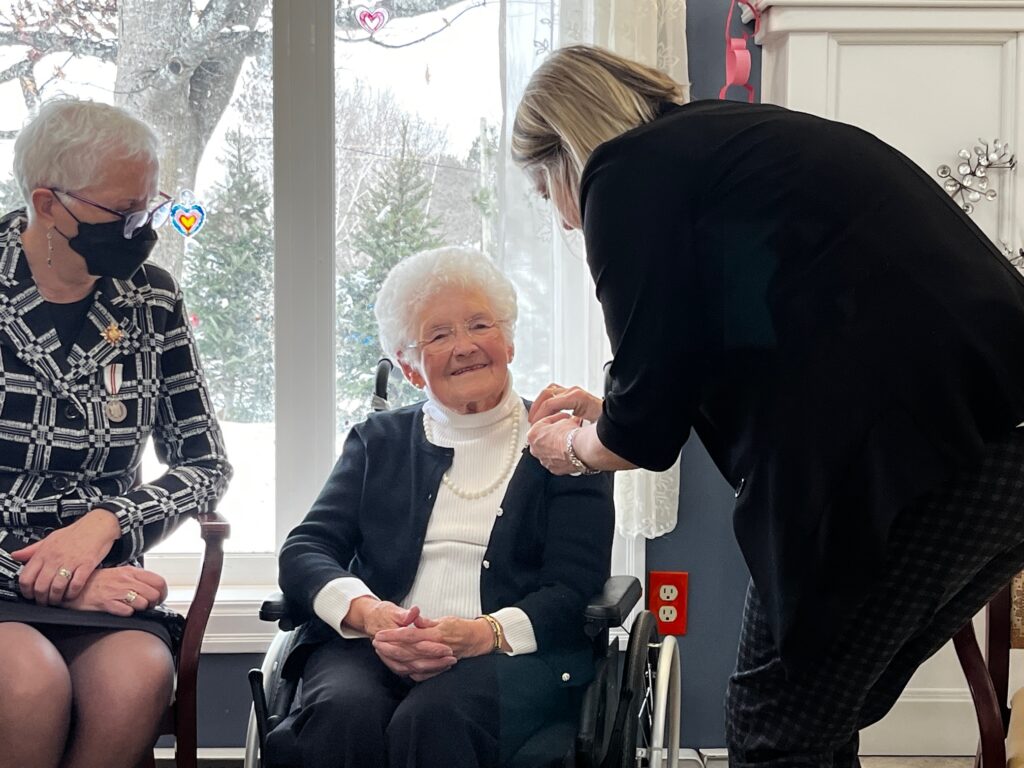 Royal LePage would like to acknowledge the outstanding accomplishments of Fay Tidd, a longtime Royal LePage Realtor, beloved mayor and dedicated philanthropist from New Brunswick. Fay began her real estate career at Royal LePage Gardiner Realty in 1972, where she worked until her retirement in 1998. An active member of organized real estate, Fay was the president of the Fredericton Real Estate Board for two terms in the 1980's, and served as the president of the New Brunswick Real Estate Association in 1987.
Fay is well-known and respected in her community and throughout the real estate industry. Dedicated to her town of Oromocto, she served as mayor for several terms over the course of four decades; always passionate about community service and giving back to those in need. She participated in numerous organizations where she volunteered her time, including serving as the Chair of the United Way Campaign, the President of the Oromocto Chamber of Commerce and the Chair of the Ultrasound fundraising campaign. Additionally, she has served on the Provincial Planning and Appeal Board, and was the Founding Member of the Oromocto Public Hospital Foundation, Oromocto Crime stoppers as well as Church Warden.
Fay has been recognized numerous times for her contributions, notably receiving the Queen Elizabeth II Platinum Jubilee Medal in February of this year, and the Queen Elizabeth Diamond Jubilee medal in 2012. In 1996, she was awarded the Louise Breau Award for her dedication to Community and Province. In 2005, she was appointed Honorary Colonel of the 403 Helicopter Operational Training Squadron and received the Paul Harris Award by the Rotary Foundation.
Fay continues to reside in Oromocto, where her son Michael Tidd and his wife Darlene also practice real estate; both longtime licensed brokers with Royal LePage Atlantic Realty (formerly Royal LePage Gardiner Realty). We are proud to call this incredibly accomplished woman a member of the Royal LePage family.