How 2022 Philanthropist of the Year, Chris Dunlop, inspires change within his community and team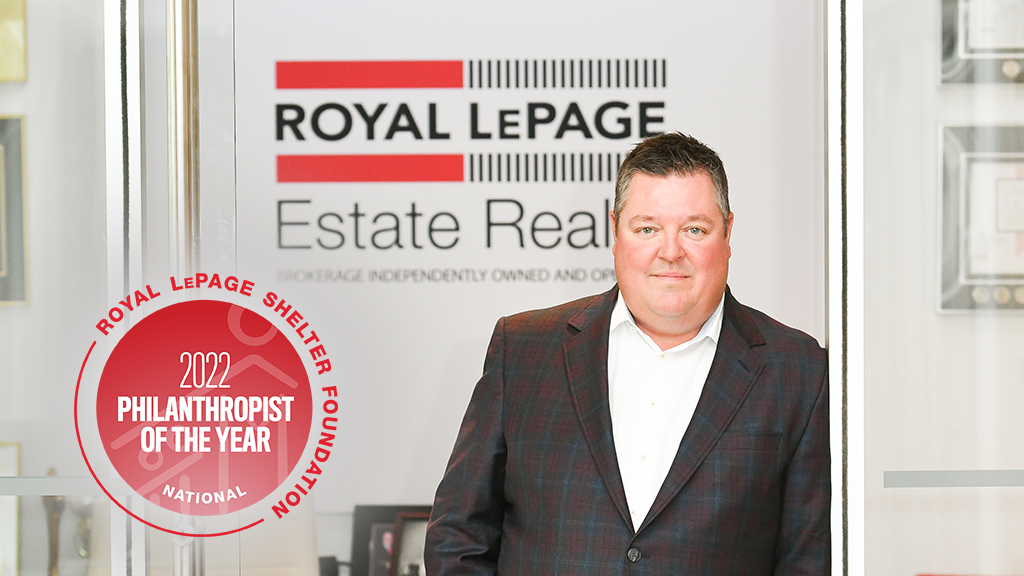 Chris Dunlop, Broker/Owner of Royal LePage Estate Realty, Brokerage, has always looked at his career as a platform to do good for others. After being honoured as the Royal LePage Shelter Foundation's 2022 Philanthropist of the Year, Dunlop reflects on the power of social responsibility and building a team of agents dedicated to giving back.
From the moment he entered the profession, Chris Dunlop has approached real estate with a deeply held sense of service.
After becoming a sales representative in 2003, Dunlop quickly became one of the top-producing agents at Royal LePage—a rank he maintained until stepping away from sales in 2013 to become Broker/Owner of Royal LePage Estate Realty, Brokerage, in Toronto, Ontario.
It isn't only his professionalism and relationship building skills that have propelled his success. It is his uncanny ability to see his business as a way to be of service to others and embrace every opportunity to uplift and inspire those around him.
"When we help one another, we are all stronger," Dunlop said, when reflecting on being named the Royal LePage Shelter Foundation's 2022 Philanthropist of the Year. This prestigious Shelter Award recognizes extraordinary leadership and a sustained commitment to the Royal LePage Shelter Foundation. Winners of this national award are not only seen as leaders in their local communities, but as inspiration for fellow Royal LePage professionals to become advocates and allies in ending family violence.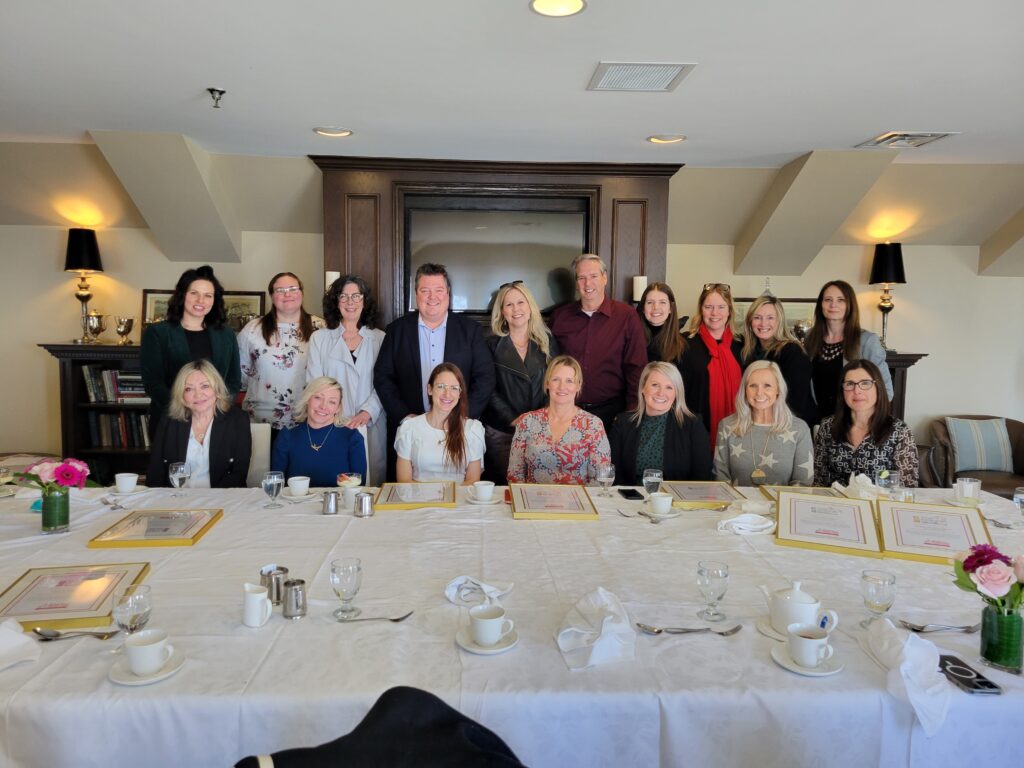 "Each of us has the ability to help others regardless of our circumstances—everyone has value to offer," Dunlop continued. "The key is to create an environment where people see this in themselves and others. In my view, this is true both in life and in business."
Social responsibility is a cornerstone of Dunlop's business, and much of his philanthropy is proudly tied to the Royal LePage Shelter Foundation. Royal LePage Estate Realty raises over $50,000 annually to support local women's shelters, and they were proud to be recognized in 2013 with the Shelter Award for Brokerage of the Year in Ontario. Over the years, Dunlop and his brokerage have created and nurtured meaningful connections with The Red Door Shelter, Nellies Shelter and the Scarborough Women's Centre, all of which are committed to helping women and children walk bravely away from domestic violence.
"As REALTORS®, we have the privilege of helping people find their home—the place where they live, learn and grow in comfort and safety with those they love. It breaks my heart to know that there are homes that are not safe," said Dunlop. "I'm incredibly driven to make sure that everyone has access to the services and support they need to safely escape abusive relationships, and once again establish a stable home where they can feel secure, live in comfort and have the opportunity to heal.
"Doing for others provides a deep and meaningful sense of purpose and pleasure," Dunlop said. "When you create a business environment where giving back is part of the fabric of the organization, you attract people who share these values. I believe this culture creates loyalty, fosters productivity, and provides a deep and meaningful sense of purpose and pleasure. It feels good to do good, and it feels even better when you do it alongside colleagues who you admire, and with people you value and respect."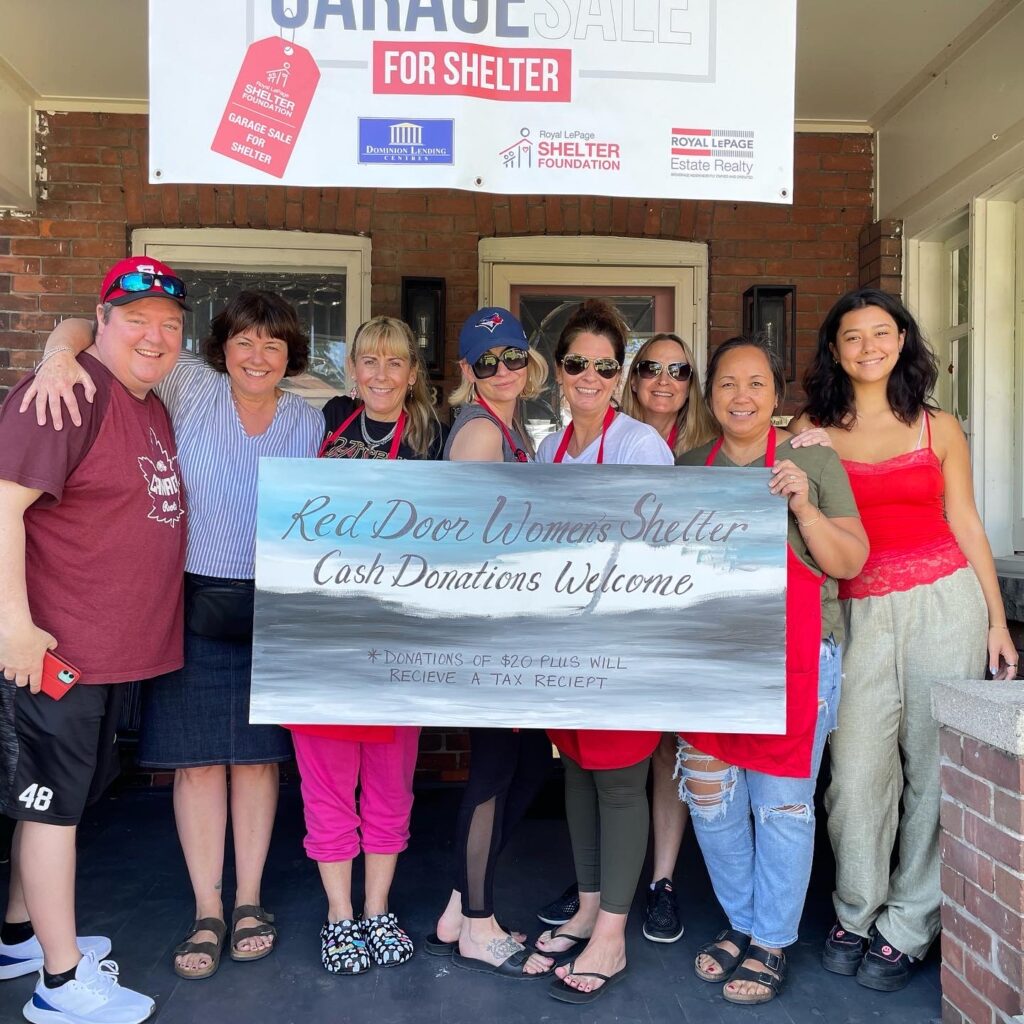 Looking ahead, Dunlop says he remains focused on continuing to nourish his team's relationship with their local community partners, participating directly in community meetings and local fundraisers to get to know those on the ground, and build meaningful relationships with those directly affected by family violence.
"It is really powerful to get involved beyond raising money," he said. "Our brokerage's next Top Donor Recognition Luncheon is going to be hosted at The Red Door Shelter. The caterer is donating a meal to the shelter for every meal purchased. This makes me so proud to see one good action double into another!"
Dunlop was also recently invited to join the Royal LePage Shelter Foundation's board of directors, in light of his unwavering commitment to the cause and experience leading a successful real estate brokerage in their corporate social responsibility. Above all, Dunlop hopes to see more Royal LePage agents and brokers across the country become committed to the Shelter Foundation and affect change in their local communities.
"The simplest place to start is by joining the Commission Donor program. Giving just a little from each commission year-round creates a meaningful and sustained impact for shelters, which enables agents to tie their giving to their earnings. A great day for an agent means a local shelter gets to share in that success as well," said Dunlop.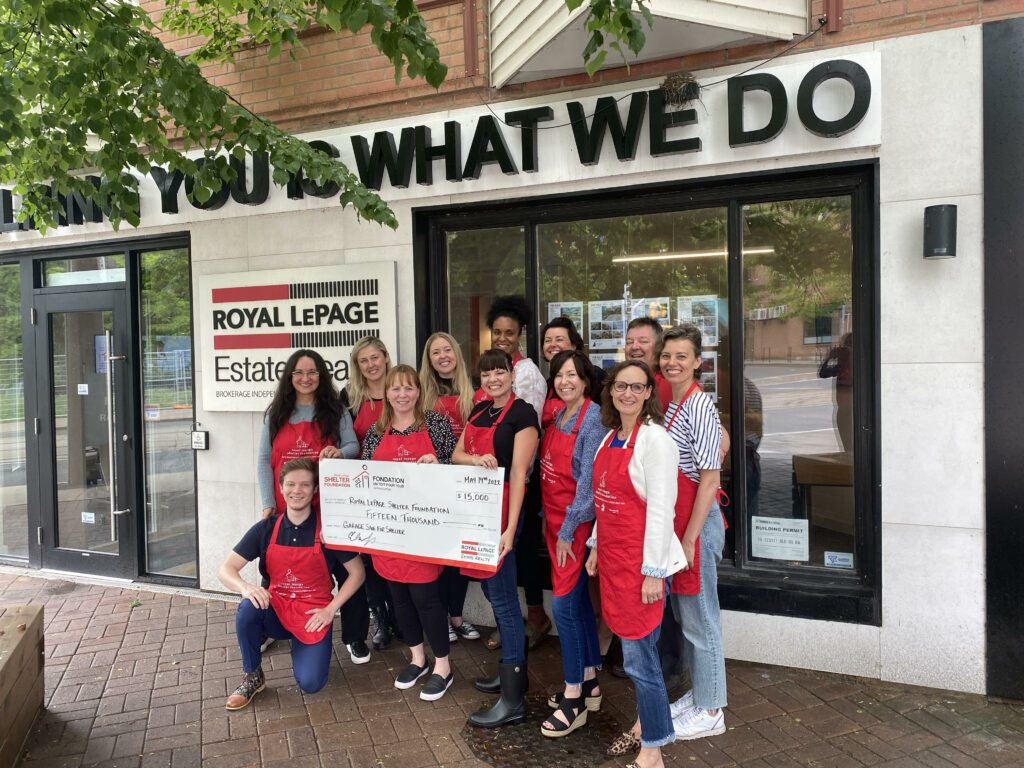 "Next, I would learn about the work of your local gender-based violence shelters and how they serve their clients and the broader community. So much good grows from a place of understanding a shelter's needs and how your capacity to give can make a difference both immediately and in the long term."
The Royal LePage Shelter Foundation, which has been dedicated to supporting women's shelters and domestic violence prevention programs for 25 years, has raised over $41 million to date and currently supports 200 local shelters and national partners. Every dollar raised goes directly toward helping the more than 50,000 clients who are served each year by the shelters and support programs we fund.
Have a question? Please contact us