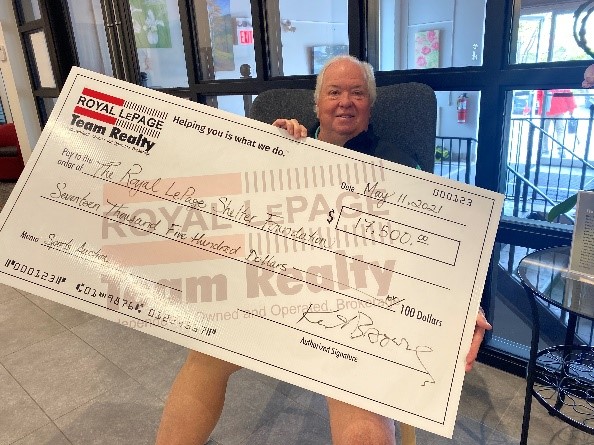 An impressive collection of sports memorabilia collected by Kent Browne, founder and partner of Royal LePage Team Realty was auctioned virtually by Michael Spooner & Son in support of the Royal LePage Shelter Foundation. The ninety-nine item collection raised $17,500, 100% of which was directed to women's shelters in communities across Canada.
Among numerous treasures, the collection's showpiece was a signed and game-worn Edmonton Oilers Wayne Gretzky jersey.
Outside of his work with Royal LePage, Browne has extensive experience as a charity auctioneer. "I've been an auctioneer doing 20-30 auctions a year for forty years. I've seen my fair share of sports memorabilia and I usually end up with a piece or two for myself."
Serving on their board of directors since 2018, Browne is deeply connected to the work of the Royal LePage Shelter Foundation. "It's been a true pleasure to auction this collection for what I know to be such an important cause. The timing was also right in order to bring awareness to the incredible need at our women's shelters due to the COVID-19 pandemic. Shelters are overwhelmed and in desperate need of our support due to the number of fundraising events that have been cancelled in 2020 and 2021".