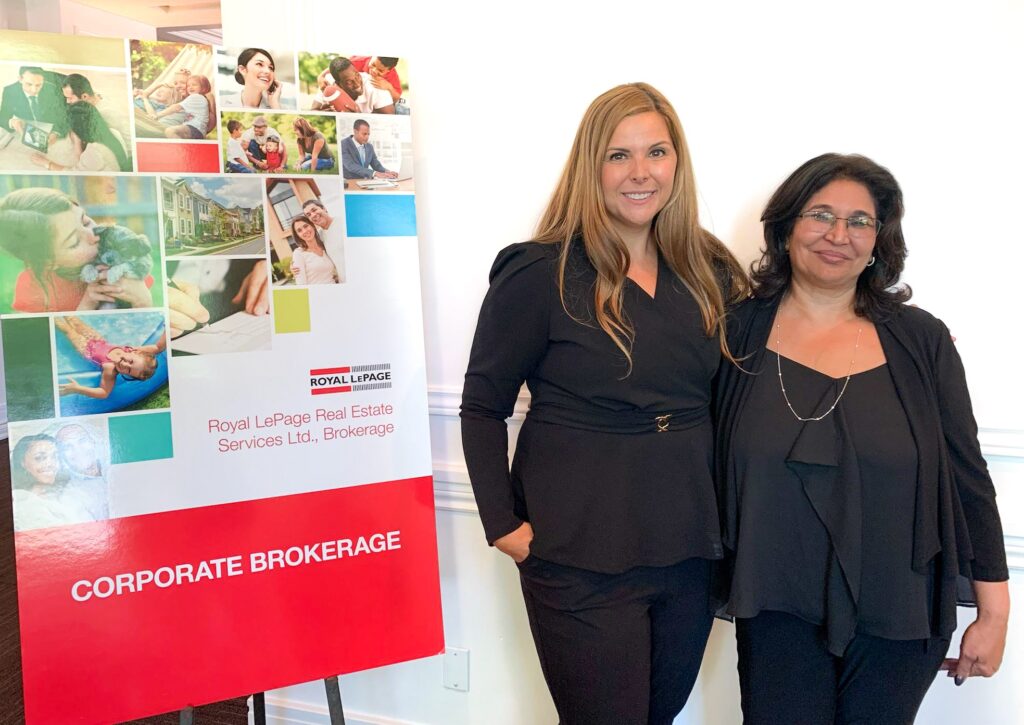 Royal LePage's Corporate Brokerage is pleased to welcome a group of new agents to the team, following the acquisition of Century 21 Dreams in Oakville and Burlington, Ontario.
"We are thrilled to be expanding our team at Corporate Brokerage, especially with such a distinguished group of seasoned agents who have been serving their local community for many years. The addition of their expertise to our team further reinforces Royal LePage's position as the #1 brokerage in Oakville," said Karen Yolevski, Chief Operating Officer, Royal LePage Real Estate Services Ltd. "Ms. Preksta's decision to move her practice to Royal LePage, as she transitions into the next phase of her career, demonstrates the tremendous confidence she has in the Company and its legacy as Canada's most trusted real estate brand."
Agents transferring to Corporate Brokerage will be based at one of three existing Royal LePage Real Estate Services Ltd. branches (Lakeshore, Oak Park and Glen Abbey). Royal LePage has been serving the Town of Oakville for more than 25 years.
"When considering the best path forward, I knew that the highly-respected Royal LePage brand would be the right choice. I am excited to have the opportunity to continue mentoring my team as they transition to the brokerage with the number one market share in Oakville," said Shireen Preksta, former owner and broker of record, Century 21 Dreams. "After 38 years in the industry, it was important for me to work with a Canadian company, and one that would ensure this dedicated and hard-working professional group of agents would get the support they need to continue successfully serving their clients. With its industry-leading technology and marketing tools, strong social media presence, beautifully-appointed offices across the region, and more than 100 years of industry experience, I am certain the transition to Royal LePage will be an exciting new chapter for everyone."
All agents belonging to Corporate Brokerage have access to the brokerage's proprietary marketing system and its suite of digital products. They will have access to rlpSPHERE, Royal LePage's digital ecosystem that empowers Royal LePage brokers, teams and agents with a suite of integrated, cloud-based, AI-enabled technologies including websites, organic and paid lead generation and nurturing tools, marketing automation and more. They will also have referral opportunities through an affiliation with Royal LePage's 20,000 agent network and over 600 cooperative offices across Canada.
If you are a broker or owner and you would like to learn more about joining Royal LePage, visit betteratroyallepage.ca.
If you are an agent and you would like to learn more about joining Royal LePage, email us at careers@royallepage.ca.