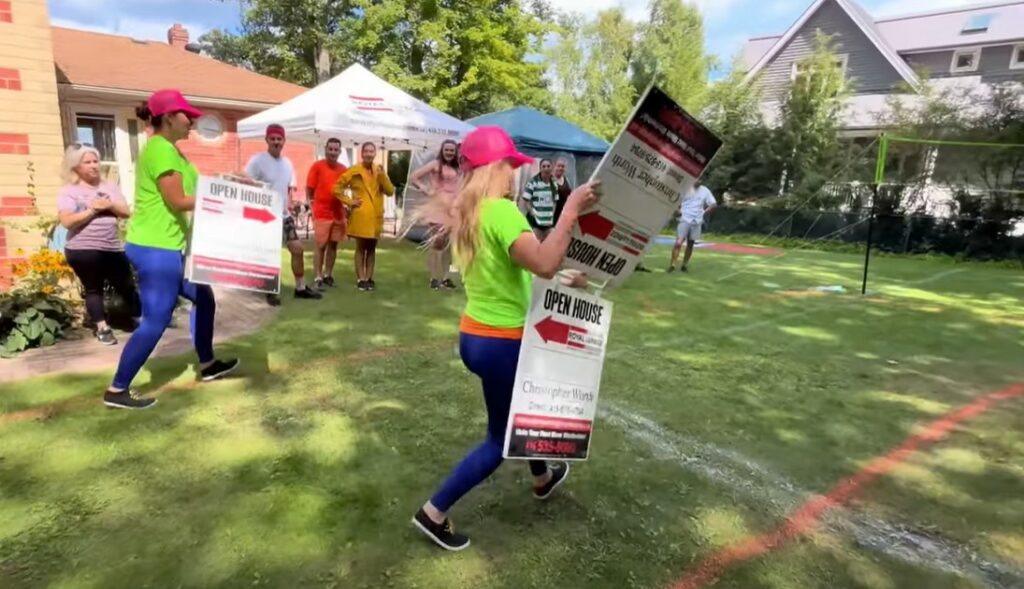 Royal LePage Supreme Realty in Toronto, ON recently held their 2nd annual Summer Olympics for Shelter, raising an incredible $15,000 for an important cause. 100% of funds were directed by the Royal LePage Shelter Foundation to the Redwood Family Shelter in the city's west end which serves brave women and children fleeing domestic violence and abuse.
Early in the morning, participants and spectators loaded onto buses to head to fellow agent Christopher Worth's cottage where the games were set to take place. 8 teams of two had been competing well in advance of the event to raise as much money as possible for the Royal LePage Shelter Foundation.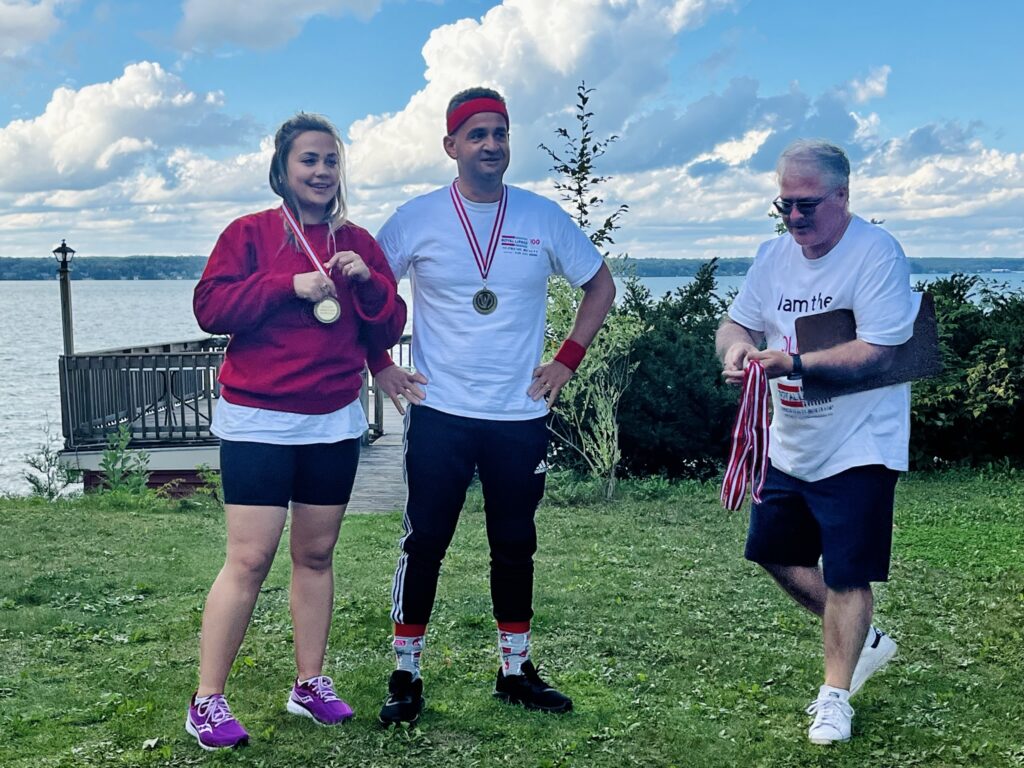 Fun and friendly Olympic-style events included kayaking, shuffleboard, and a brilliantly designed "Realtor obstacle course." This timed event required teams to carry and successfully place an open house sign, then run to the next stop where they had to open a lock box with ten possible lock box codes while a sprinkler was "raining" on them. Once the lock box was opened, they were presented with the next task that could either be completed while the clock was ticking or skipped with a $50 donation to the cause. After this task was completed (or donation made!), participants then had to close the lock box, take down the open house sign and run back to start!
Big winners for the day were Brittanie Brum and Stephanie Pacheco. Top honors for fundraising went to Britney Andrade and Rudy Carneiro. The team spirit award was given to Catarina Domingues and Victoria Koekkoek. Rounding out the day was a BBQ and entertainment that included a musical performance from Royal LePage Supreme Realty agent, Francesco Muoio.
Organizers are immensely grateful for host Christopher and his wife Bev for their generous hospitality and for donating their time and cottage. Kudos also go out to all participants for their fundraising and for demonstrating amazing sportsmanship and teamwork. A final – very important – thank you goes to the staff and volunteers who planned and executed such an incredible event.