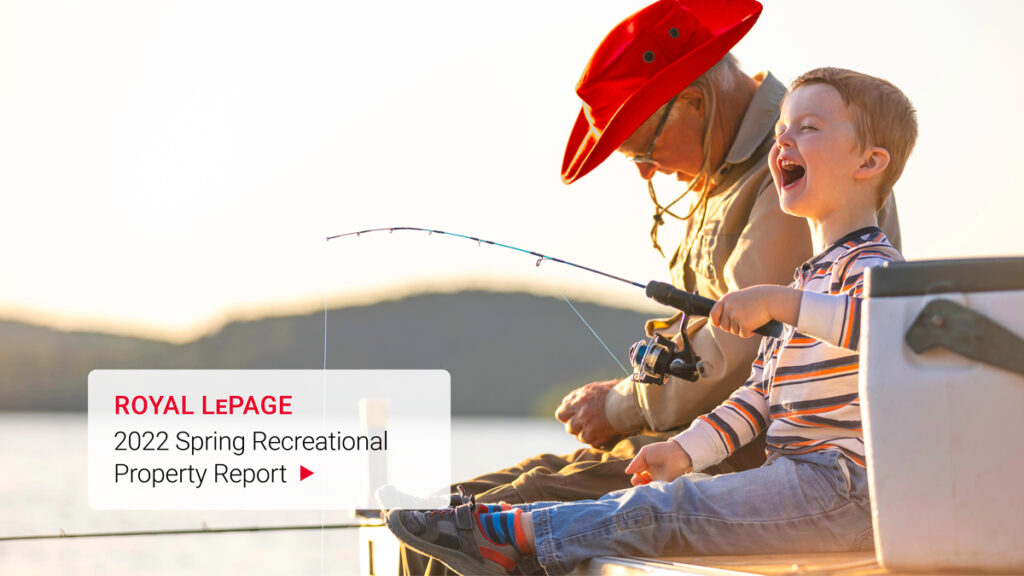 The Royal LePage 2022 Spring Recreational Property Report includes national and regional price data and insights from experts in 44 recreational real estate markets across the country. The campaign received significant media coverage from a number of regional and national news outlets including Toronto Star, The Financial Post, CTV News, BlogTO, Daily Hive and more.
The report highlights the strong demand for recreational properties, which includes cottages or properties located close to lakes or mountains. Despite lifted pandemic restrictions, such as the return to international travel, Royal LePage experts note the recreational property market continues to be competitive. Remote work, investment opportunities and a desire for more space are contributing factors to the growing demand in these areas.
According to the report, chronic supply shortages and strong demand will continue to drive price appreciation in recreational regions across the country.
Below are some key highlights from the national release:
Aggregate price of a single-family home in Canada's recreational regions is forecast to increase 13% per cent in 2022 to $640,710, as demand continues to outpace supply.
Nationally, the aggregate price of a single-family property rose 26.6% year-over-year in 2021, while the aggregate price of a waterfront property surged 21.5% during the same period.
Single-family homes in Ontario's recreational property market recorded the highest year-over-year aggregate price appreciation in 2021, rising 34.6%.
Quebec and Atlantic Canada expected to see highest recreational property price gains in 2022, rising 15%; single-family recreational homes in Ontario and British Columbia forecast to increase 13% and 12%, respectively.
84% of recreational property experts report lower inventory than last year in their respective regions, as growing demand continues to outpace supply.
Check out the report featured in the following news articles:
Read the full national release here.