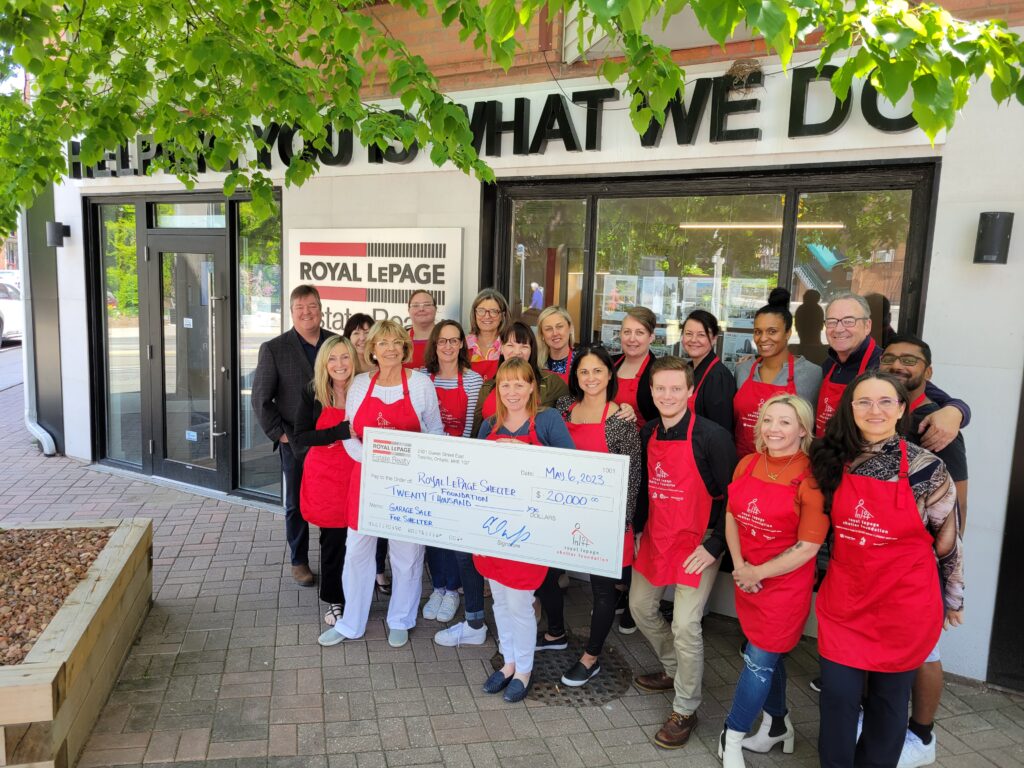 Royal LePage Estate Realty agents recently brought back their popular community-based 'Garage Sale for Shelter' event, raising an incredible $20,000 in support of the Royal LePage Shelter Foundation.
A total of 13 Royal LePage Estate Realty professionals hosted garage sales across the Toronto Beaches area. Participants in Oakville and Roseneath rounded out the fundraising team.
"It was such a pleasure to travel from location to location on what turned out to be a beautiful Garage Sale for Shelter day,' said Chris Dunlop, broker/owner at Royal LePage Estate Realty. "In an unexpected turn of events, Realtor® Shea Warrington and the team rallied together to furnish the apartment of a woman who was setting up her new home after leaving the shelter. Knowing she and her son felt the care and generosity of their community was immensely touching."
"Our Garage Sale for Shelter team pours so much passion and enthusiasm into this annual event," added Lainey Bonsell, lead organizer and broker with Royal LePage Estate Realty. "Watching our fundraising totals rise and knowing how much awareness we are continuing to raise makes every ounce of energy worth it. Working together, we know that we are slowly but surely moving the needle on violence against women."
Because Royal LePage Canada covers the administrative costs of the Royal LePage Shelter Foundation, 100% of proceeds raised were directed to the Red Door Family Shelter, Nellie's Shelter and Scarborough Women's Centre.