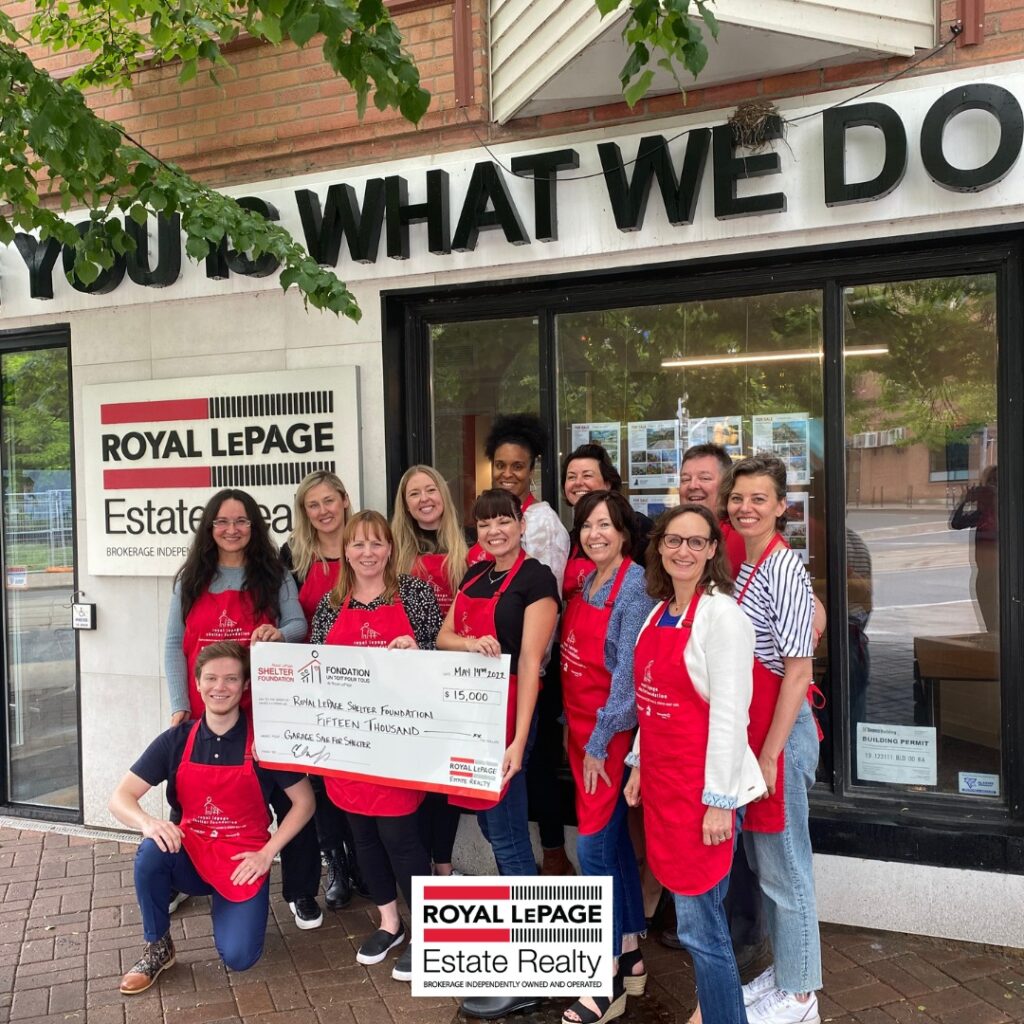 After a two-year COVID hiatus, agents at Royal LePage Estate Realty were excited to dust off their red aprons and gather with their east Toronto neighbors for a series of garage sales in support of the Royal LePage Shelter Foundation.
This year's community sale took place at nine locations and raised $13,000 in just a few short hours! Royal LePage Estate Realty broker/owner, Chris Dunlop topped up the fundraising to $15,000. 100 per cent of proceeds raised will benefit Royal LePage Shelter Foundation local partners: Scarborough Women's Centre, Red Door Family Shelter, and Nellies Shelter.
"We're so thankful for all the people who come together to make this fundraising garage sale such a success," said Dunlop. "Everything starts with our agents and staff who raise their hands to participate, giving their time and resources to host a sale. Then there's all the kind people in their circles who donate gently used treasures which we in turn sell to generous supporters and garage sale enthusiasts. This is a true community effort on behalf of life-saving community resources."
The Royal LePage Shelter Foundation wishes to thank all the Royal LePage Estate Realty professionals who made this day such a success: Lainey Bonsell, Teresita Link, Heather Allin, Maria Rodas, Deborah Fletcher, Elisa Hajducek, Iwona Rychalska, Amy Polson, Marija Mojsovski, Laura Cooper, Asha Forrester, Lindsay Reimers, Matt Gibbs, Victoria Stone, Daniela D'Arpino Kim, Chris Dunlop, and all the volunteers and those behind the scenes who lent a hand.