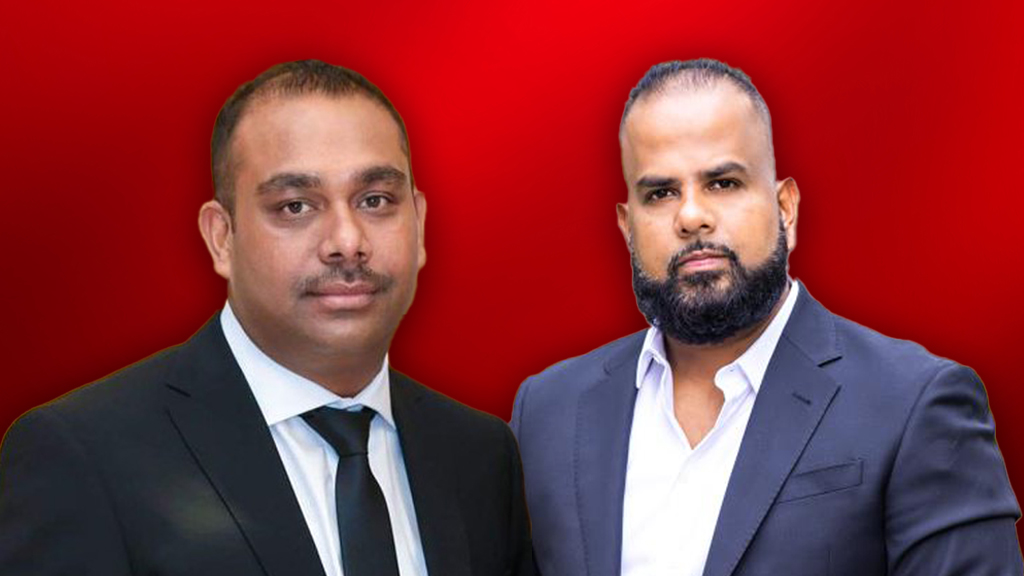 Royal LePage is pleased to share that Royal LePage Associates Realty has recently joined the Royal LePage network. Brokerage Owners Kayan Kanesalingam and Shean Sinnarajah will lead their growing team of 20 sales professionals, servicing various areas across the Greater Toronto Area, including York Region, Toronto, Durham Region, Peel Region and other communities in proximity to the GTA.
Kayan has been actively involved in the real estate industry for 12 years, and has a strong passion for real estate and educating and empowering others. His previous work in flipping homes provided him with first-hand experience in market analysis and investment strategies. Kayan looks forward to leveraging his expertise and sharing his knowledge with his sales team, helping them grow both personally and professionally, while making a positive impact in the lives of their clients. In addition to his passion for real estate and education, community involvement has always been a fundamental aspect of his career.
Shean brings 21 years of extensive experience to his role as Broker/Owner. His journey into the real estate field stemmed from his background in construction, which sparked his passion for the intricacies of property development. He has gained valuable insight and knowledge through hands-on experience in construction projects, providing him with a solid foundation and understanding of the real estate industry. With decades of experience, Shean hopes to transfer his knowledge and skills to new agents, eager to diversify their knowledge beyond just trading real estate, and work with them to become well-rounded REALTORS®. Together, both Kayan and Shean have a strong foundation of knowledge, experience and trust in the community and amongst fellow Realtors®.
The brokerage chose to partner with Royal LePage as the brand strongly aligns with their values of integrity, community and professionalism. They look forward to leveraging the extensive network and support services, along with training and development programs and technology tools to deliver superior results to their agents and clients. They intend to immerse themselves in the culture where they hope to make valuable connections and learn from other leaders and top producers in the company. They look forward to elevating their business, exceeding client expectations and achieving long-term success in their marketplace.
Royal LePage Associates Realty strongly believes in the power of community, collaboration, and education. The team strives to create a nurturing environment where agents can thrive, work together harmoniously, and continuously expand their knowledge, while actively contributing to the betterment of the communities they serve.
Royal LePage Associates Realty is located at:
158 Main St. N
Markham, ON
L3P 1Y3