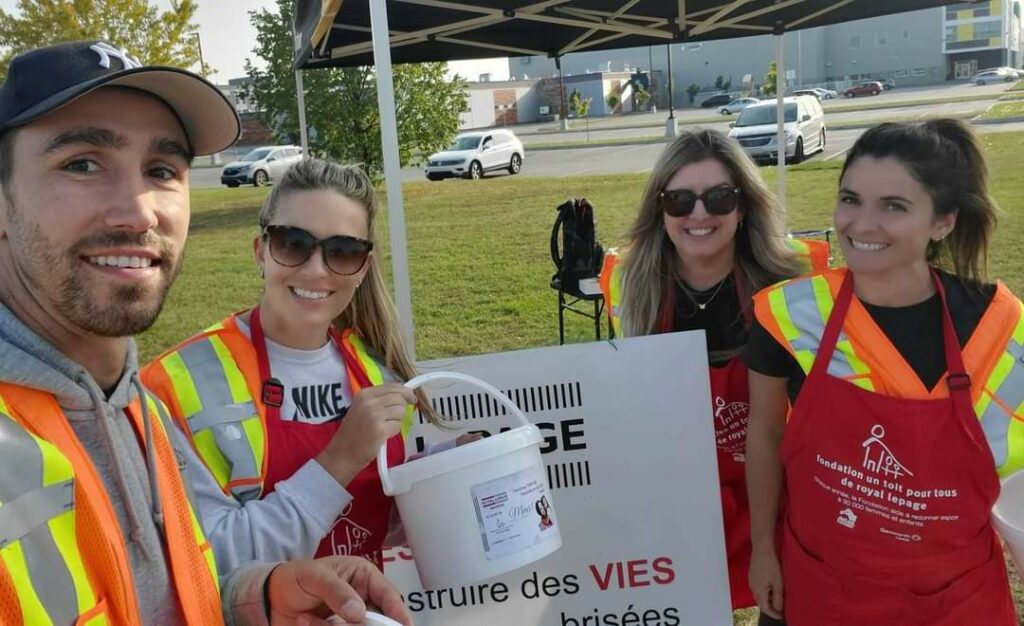 On October 9th, the annual fundraising event hosted by Royal LePage Mauricie was held in Trois-Rivières in support of the Royal LePage Shelter Foundation, which helps women and children escape domestic violence and offers them a new beginning.
From 9 a.m. to 5 p.m., real estate brokers, agency staff and volunteers gathered to collect generous donations at six key road intersections in the city to help two women's shelters in the region.
In total, $13,018.75 was raised; a record amount in this third edition of the annual event. 100% of the proceeds are being donated to the women's shelters De connivence and La maison LE FAR.
"This year, thanks to the hard work of our team and volunteers from our affiliate shelters, we had the most successful annual fundraising event ever," says Patricia Rock, Director and Fundraising Manager for Royal LePage Mauricie. "The shelters we support need our help more than ever and I am extremely proud of the efforts made once again this year. Cases of domestic violence have been on the rise since the beginning of the pandemic and resources are limited for organizations that are taking in victims and helping them rebuild their lives."
Royal LePage Mauricie wishes to acknowledge the collaboration of its many real estate brokers and collaborators: Sabrina Bernier, director, De Connivence; Karine Gendron, director, LE FAR; Martin Leblanc, agency manager; Geneviève St-Germain, real estate broker; Jean Dallaire, real estate bBroker; Isabelle Lecour, real estate broker, Johanne Robert; Manager, Network Services, Royal LePage Québec; as well as all the volunteers present.
Also participating in the fundraiser was boxer Mikael Zewski, who came to lend a hand to the cause.
Do you care about this cause? Help the Royal LePage Shelter Foundation give hope to women and children who are victims of domestic violence, by donating to https://rlp.ca/shelter