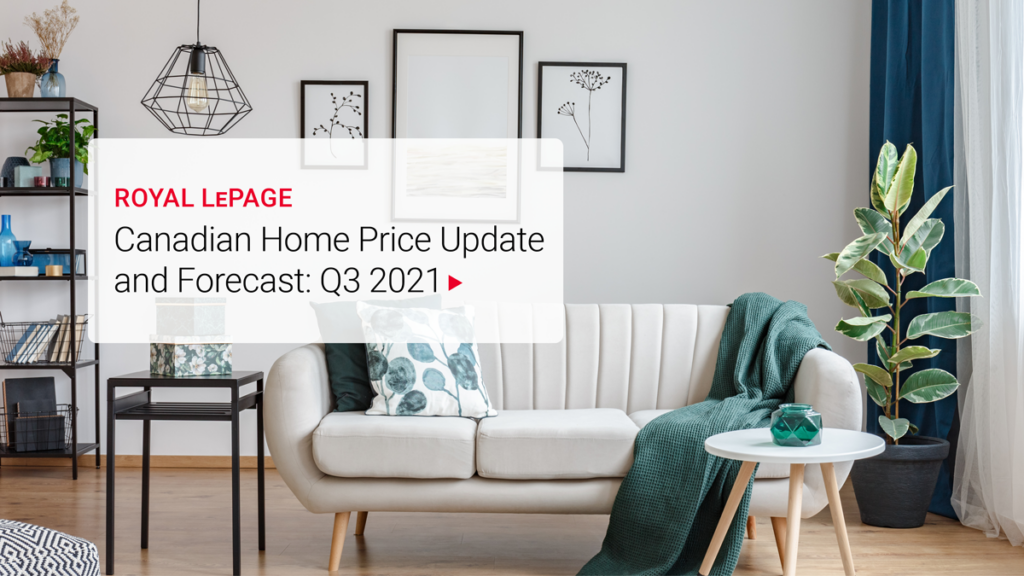 The Royal LePage House Price Update and Market Forecast is distributed each quarter and includes price data and insights from experts across the country, as well as national and regional forecasts. The report presents home price trends across 62 real estate markets in Canada.
Key highlights from the national release include:
Aggregate price of a home in Canada rose 21.4% year-over-year in the third quarter.
Royal LePage maintains its 2021 forecast, with the national aggregate home price expected to rise 16% in Q4, compared to a very strong Q4 2020.
Very low inventory pushes potential buyers to the sidelines amid national housing supply crisis, resulting in pent-up demand.
85.5% of regions surveyed saw double-digit year-over-year aggregate price growth in Q3.
Condominiums continue price rebound in urban centres as return to 'new normal' allows Canadians to enjoy more aspects of city life.