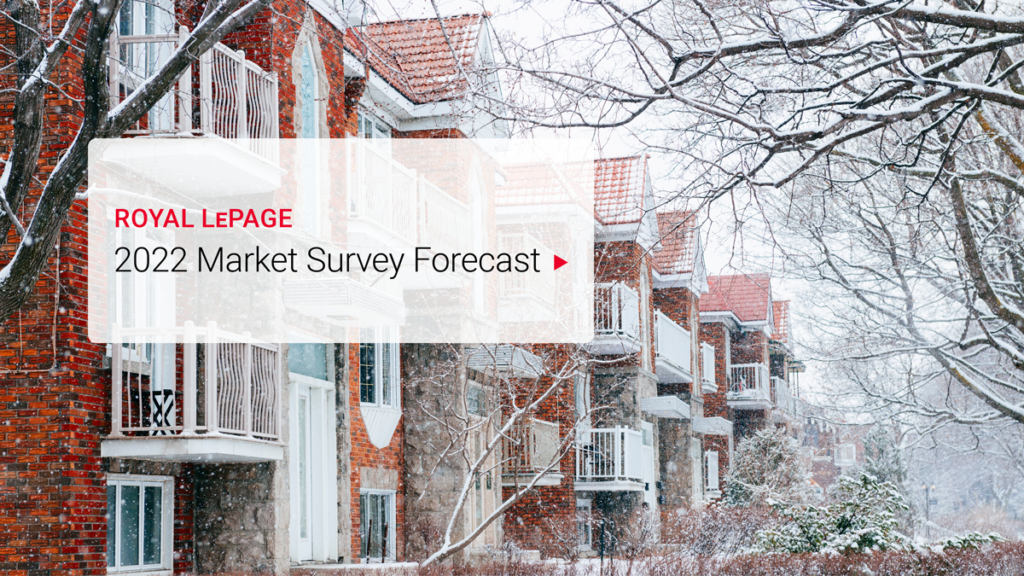 The Royal LePage 2022 Market Survey Forecast includes insights from experts across the country, and year-over-year price expectations for Canada's nine largest markets.
Key highlights from the national release include:
Canada's national aggregate home price forecast to rise 10.5% by the end of 2022.
Omicron variant emergence may extend period of unusually strong real estate markets.
The GTA is the only region where condominium price appreciation is forecast to outpace that of detached homes; prices expected to rise 12.0% year-over-year in 2022.
Greater regions of Toronto and Vancouver forecast to see highest aggregate price appreciation at 11.0% and 10.5%, respectively.
Detached home prices in Halifax expected to rise 10.5%, followed by the Greater Montreal Area and Ottawa (9.0%).
Housing markets are expected to be unusually active through the winter season.
Regional insights can be found in the national release.