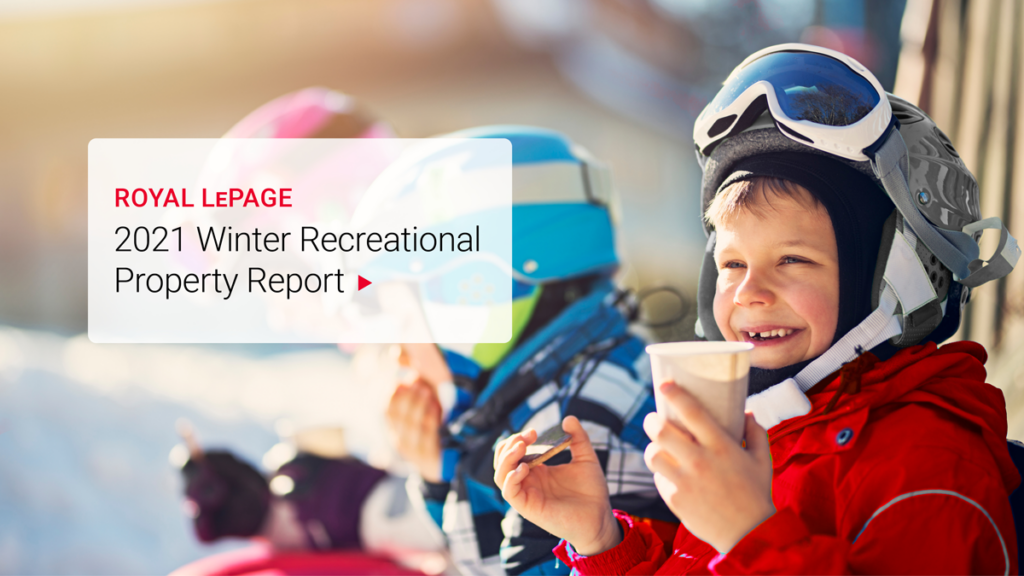 The Royal LePage 2021 Winter Recreational Property Report includes price data and market insights from experts in Canada's popular ski regions, as well as regional forecasts for single-family detached homes.
Key highlights from the national release include:
House prices in Canada's popular ski regions soar 23.5% year-over-year since the start of 2021.
Single-family detached homes forecast to increase 9.5% over the next year.
Quebec's Bromont region posted the highest year-over-year median price appreciation in the single-family detached segment (58.7% to $607,000).
Median price of Ontario's Southern Georgian Bay condominiums increased 51.4% year-over-year to $651,000; the highest appreciation of all recreational areas surveyed.
Whistler, B.C., and Mont-Tremblant, Quebec, are the only two regions that reported an increase in U.S. buyer demand since the reopening of the land border earlier this year.
Read the full release here.