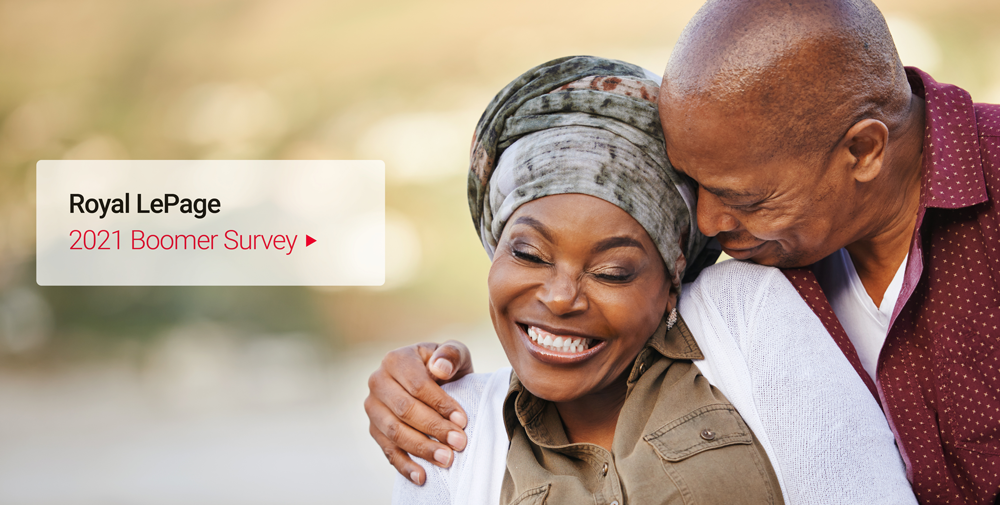 The Royal LePage 2021 Boomer Survey release includes insights from experts across the country, and data from a recent Royal LePage survey, highlighting the real estate trends of Canadian boomers, those born between 1946 and 1965.
Key findings from the national release include:
35% of boomers in Canada are considering purchasing a property within the next five years;

40% of boomer homeowners have at least half of their net wealth in real estate;

52% of boomer homeowners would prefer to renovate their current property over moving;

17% of boomer homeowners currently own more than one property;

64% of boomer homeowners are mortgage-free;

25% of boomers say they have or would assist a child financially to buy a home.

Click here to read the full release.