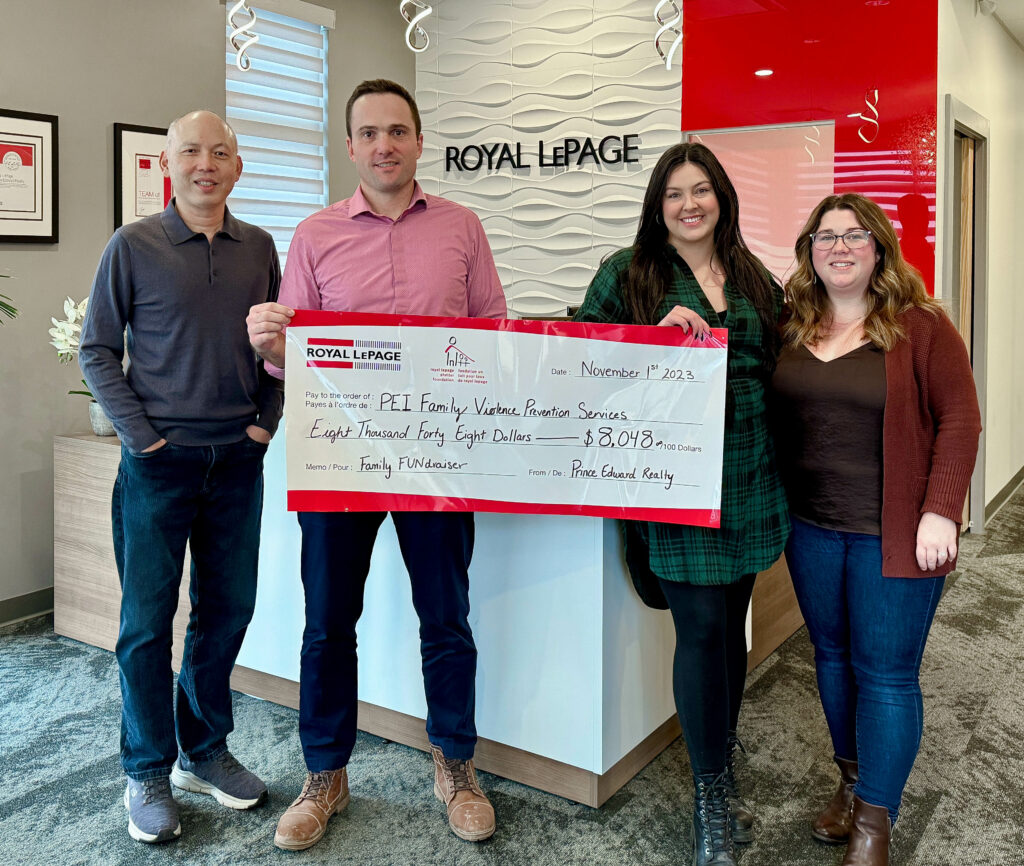 In November, Steve Nabuurs with Royal LePage Prince Edward Realty in Charlottetown will be heading to Ecuador to hike for five days towards the base of Mount Cotopaxi – one of the highest active volcanoes in the world – all in support of courageous women and children in his community who are seeking safety and hope for a life free from abuse at Anderson House. Every two years, the Royal LePage Shelter Foundation hosts a 'Challenge for Shelter' trek to remote parts of the world. Selected participants must pay their own way, and raise money in support of their local women's shelter and domestic violence programs.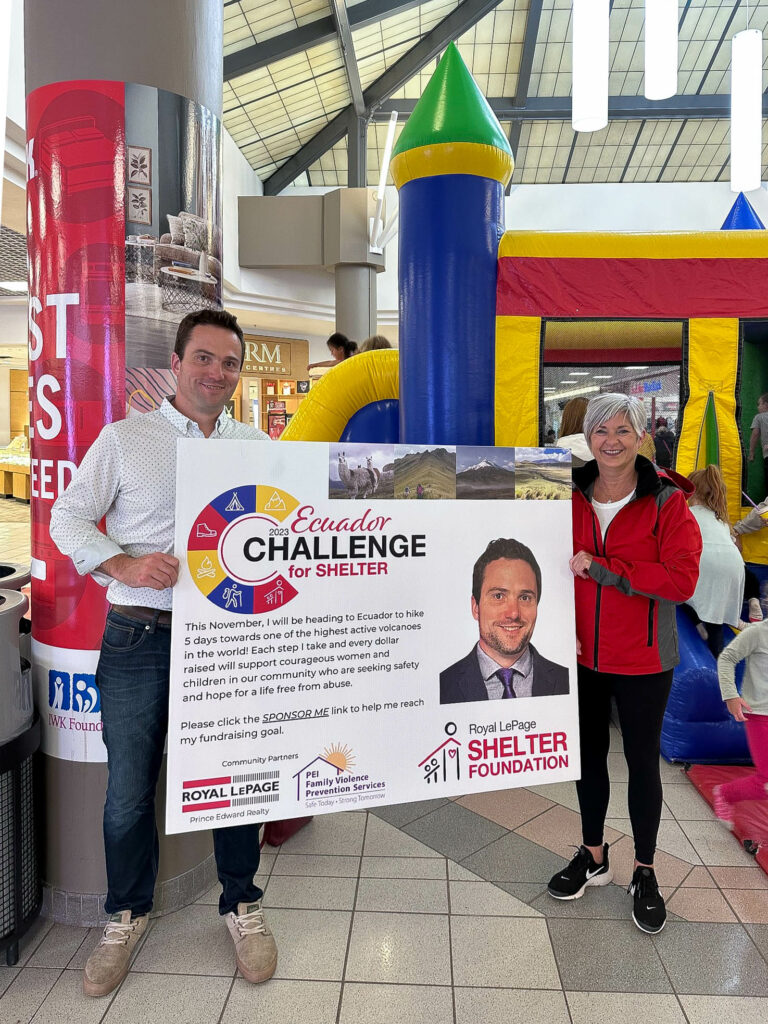 As the first Royal LePage professional selected to participate in this fundraising adventure from Prince Edward Island, Nabuurs and his brokerage colleagues saw the opportunity as one that would raise significant awareness about the challenges faced by many women and children in Prince Edward Island. The team quickly got to work planning a community BBQ and family fun day, including bouncy castles, popcorn, snow cone machines, face painting, and a Hollman's Ice cream cart which was especially popular. A silent auction and prize draws rounded out the fundraising.
"We received an overwhelming and incredibly heartwarming amount of support when we announced our plans to our neighboring businesses. Not a single one turned us down to be part of the fun and fundraising for our local shelter," said Nabuurs. "Sponsorships and donations poured in, with everyone giving what they could to make the day a success. Charlottetown police and fire services even brought a fire truck, police car and mascot to amp up the kid-friendly fun."
Raising over $10,000, the fundraiser showcased the Island's strength and generosity. Families from all over PEI came together to enjoy a day of family fun, all while supporting women and children seeking safety. Originally planned as an outdoor gathering in the Royal LePage parking lot, a forecast of heavy rains and high winds forced organizers to pivot their strategy only three days out. Fortunately, a local shopping center welcomed the group at no charge, allowing everything to be relocated inside and safely under outdoor shelter.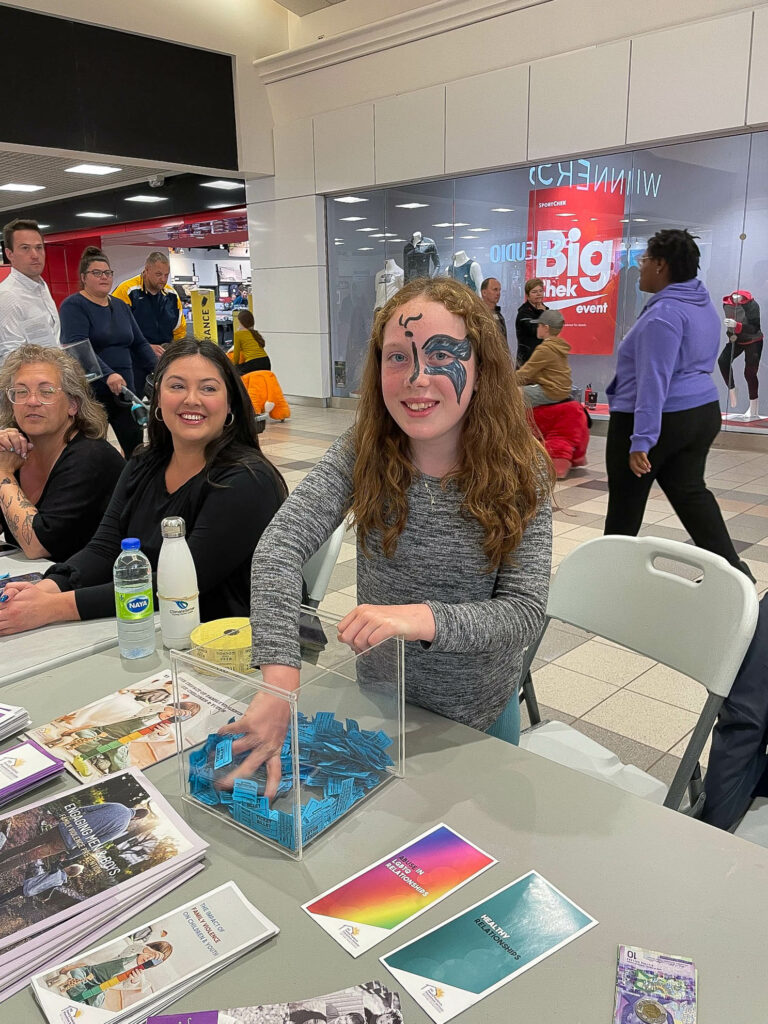 "Witnessing the remarkable success of this event has ignited our passion to nurture and grow it into an annual tradition," said Royal LePage Prince Edward Realty owner, Rudy Chong. "It all began with Steve's unwavering commitment to making a difference, and we envision it becoming an annual event that Islanders can look forward to year after year. In the spirit of community, we are excited to continue our journey in support of the Royal LePage Shelter Foundation, fostering a brighter future for women and children across Prince Edward Island."