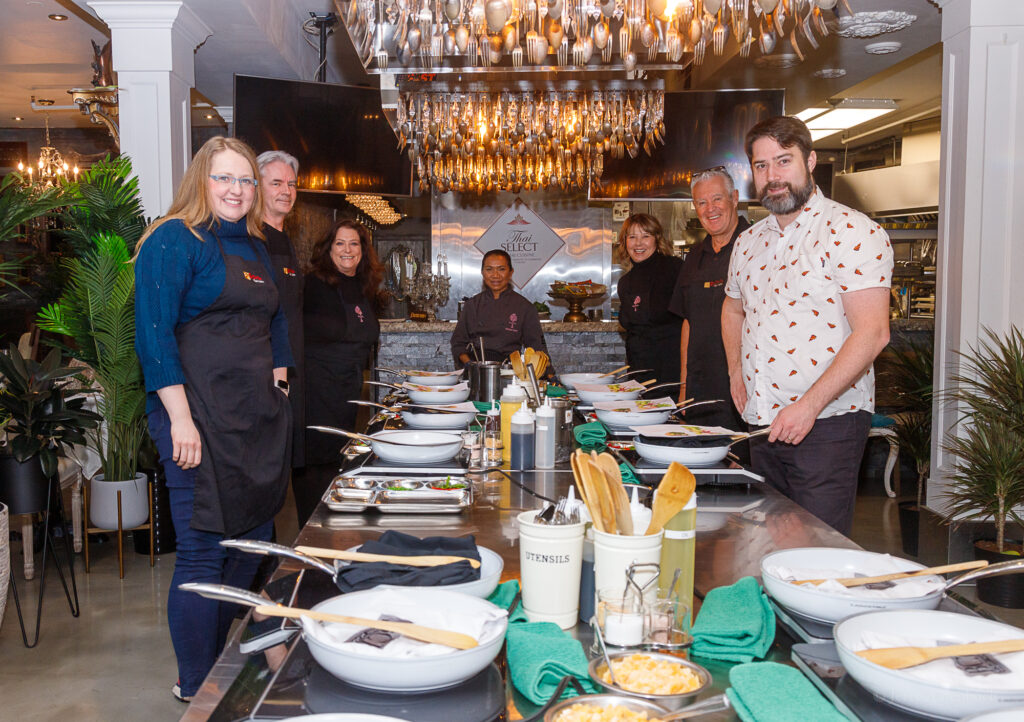 Jerry Aulenbach with Royal LePage Noralta Real Estate in Edmonton, AB knows how to get creative in support of the Royal LePage Shelter Foundation. Over a decade ago, he organized a series of tweet-ups in support of Shelter. Then, he climbed British Columbia's famed Grouse Grind in a bacon costume in exchange for donations. Next, he criss-crossed the country for five straight winters to host skating events in all weather conditions (including -40°C in Moose Jaw) that raised more than $42,000 for domestic violence prevention. Then, there was the underground pizza party at the Royal LePage National Sales conference in Winnipeg which helped contribute to record-breaking fundraising for the Shelter Foundation.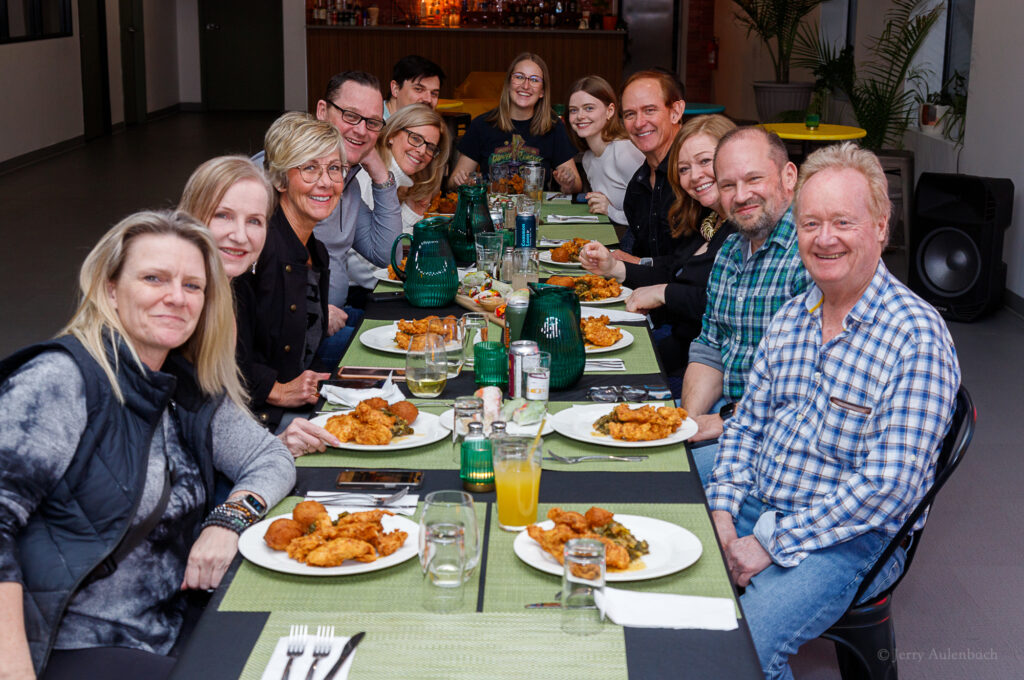 Emerging from the COVID-19 pandemic, Aulenbach wanted to find a way to rebuild the connections many were craving while living by his personal motto to "never eat alone". And so, 'Cooking for a Cause' was born. In total, Aulenbach hosted five hands-on, interactive cooking classes, all led by professional local chefs. Guests in New Minas learned to cook an elegant salmon en papillote, and in Victoria, the meal centered around seafood and cider. Attendees in Langley learned the ins-and-outs of Thai cuisine, those in Whitby perfected Southern fried chicken, and it was a Korean feast for participants in Toronto.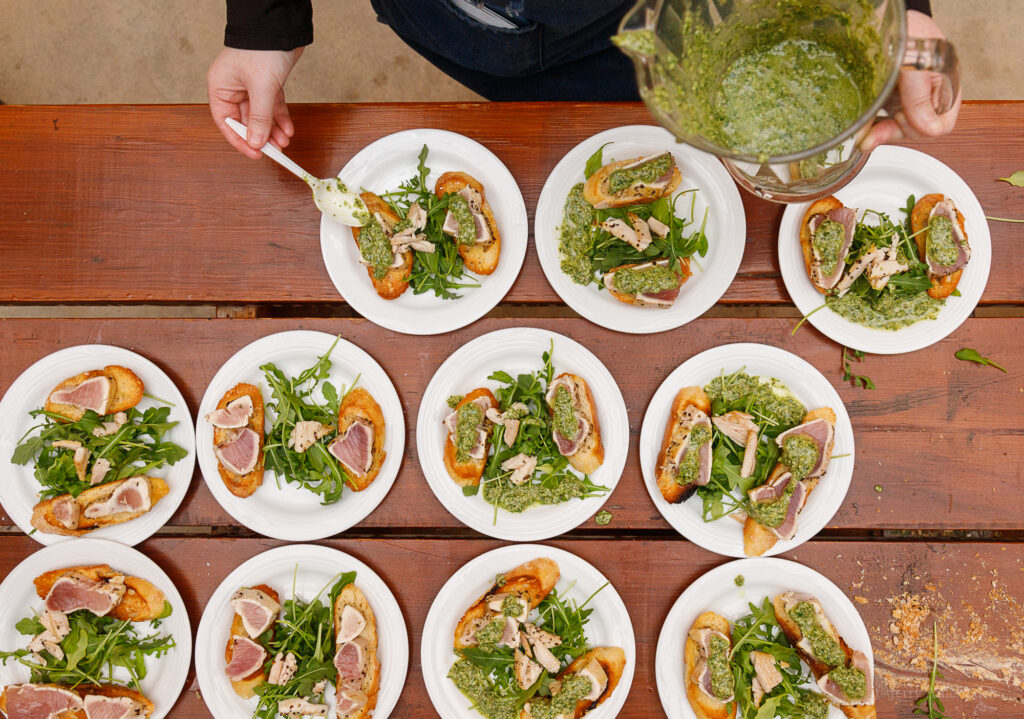 At each event, attendees separated into groups and worked on one portion of the meal which was then shared at a communal table of old and new friends, all keen to show their support for the Royal LePage Shelter Foundation. In total, more than $2,000 was raised, which will fund programs that help teach teens how to build healthy relationships and avoid violence in their lives.
"For me, a great food experience cannot happen without the right group of people and all of my Cooking for a Cause events delivered," said Aulenbach. "It was very rewarding to learn new skills alongside good friends, enjoy delicious dishes, and know that our gathering was also helping support the critical work of the Royal LePage Shelter Foundation."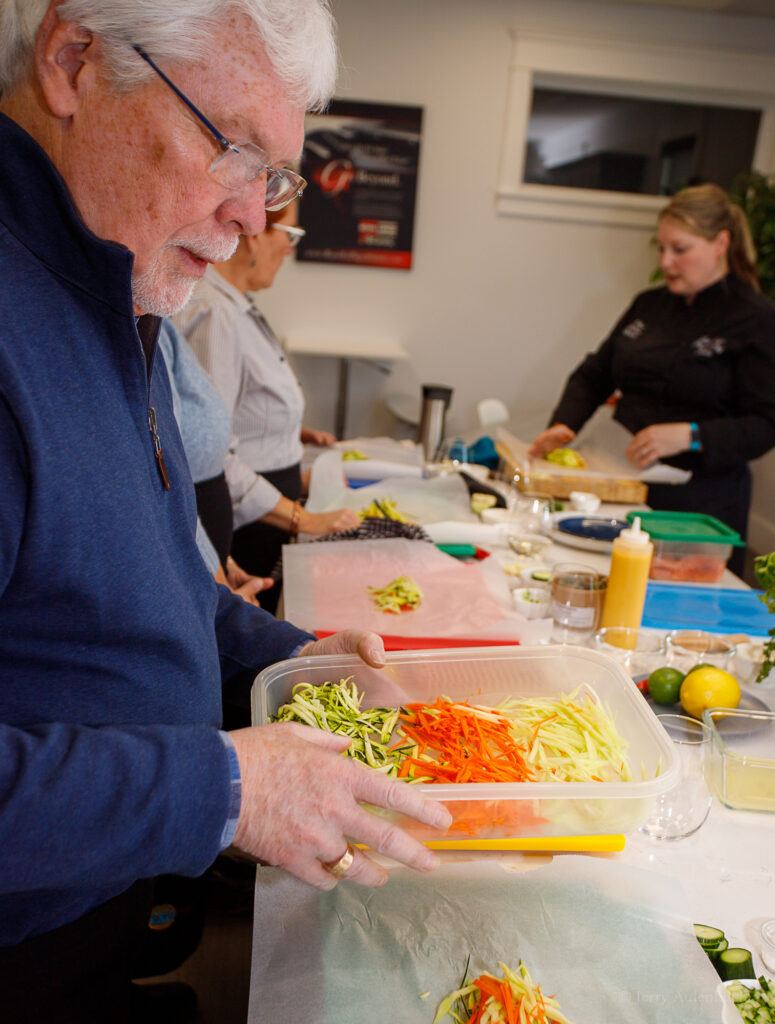 Aulenbach looks forward to hosting more 'Cooking for a Cause' events in 2023. Cities are expected to include Red Deer, Calgary, Edmonton and Winnipeg.