Lisa Gibbs, Executive Director of the Royal LePage Shelter Foundation, shares advice for brokerage owners looking to expand their impact through charitable work.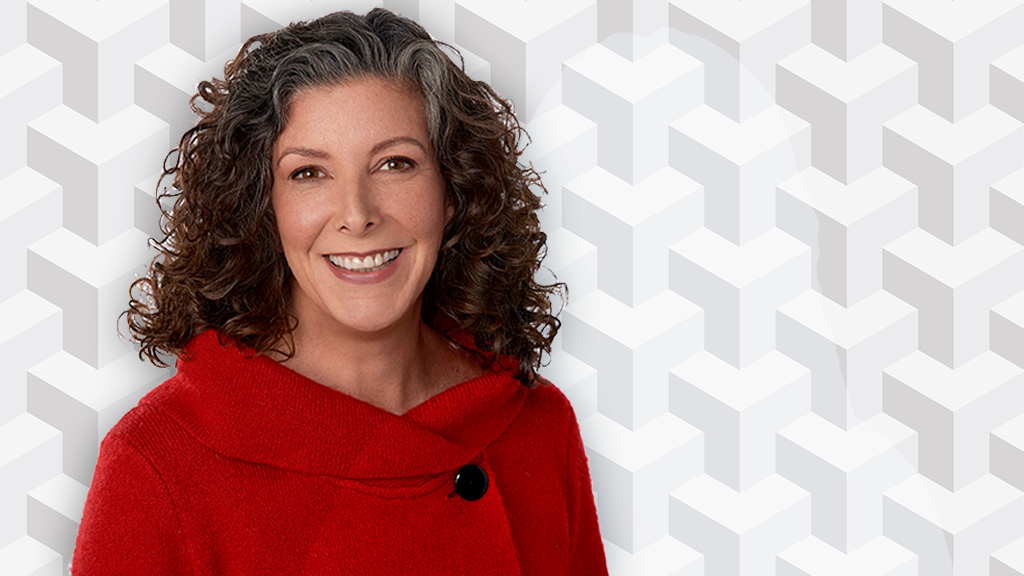 A connection to the local community runs deep in the real estate industry. As a brokerage owner, you know how valuable it is to invest in these connections. But did you know that working with the Royal LePage Shelter Foundation can make that investment more meaningful for both your business and your agents and teams?
Royal LePage asked senior leaders to share their insights into growing a prosperous brokerage business and inspiring collaboration within your team, and broader community. Here are some highlights from our chat with Lisa Gibbs, Executive Director of the Royal LePage Shelter Foundation.
We sat down to discuss the work of the Shelter Foundation and how brokerage owners benefit by supporting such an important cause within their office and their communities.
Here's our conversation:
You joined Royal LePage in late 2021. Please share your past experience in the non-profit sector and fundraising. How do you spend your time when you're not raising awareness about domestic violence?
LG: Over the course of my career, I've worked for several non-profits, including Big Brothers of Canada and the Juvenile Diabetes Research Foundation (JDRF). I later moved to Shoppers Drug Mart where I stewarded the company's philanthropic efforts. In 2017, I entered the Masters of Philanthropy and Non-Profit Sector Management program at Carleton University and completed my degree to hone my skills in the not-for-profit fundraising field.
Long before joining Royal LePage, I was actively engaged with women's shelters and issues of domestic abuse. My first role after university was writing a feasibility study for the Sarnia-Lambton Interval Home, a shelter for women experiencing abuse. Shortly after, I started working weekly overnight shifts at the Yellow Brick House in York Region. While working with Shoppers Drug Mart, I also had the opportunity to spearhead a $3 million program benefiting Violence Against Women (VAW) shelters across Canada.
These days, I live in Canada's southernmost town (that's Kingsville, Ontario, for you geography trivia enthusiasts). My family and I enjoy hiking, biking and taking in as many concerts as humanly possible! I've also begun ramping up my fitness, readying myself for the Ecuador Challenge for Shelter trek this fall. This eight-day fundraising adventure culminates at 3,750 m (12,303 ft) above sea level, at the base of one of the highest active volcanoes in the world.
This year marks the 25th anniversary of the Royal LePage Shelter Foundation, which has raised an astounding $41 million to date. With such an impressive fundraising success story, what is it about the last two years that has made it all the more important to remain steadfast in the mission to make home a safe place for everyone?
LG: Both funding gaps and the COVID-19 pandemic have played a role in the changes we're seeing today. Government funding supports the greatest percentage of shelters in Canada. However, that funding has not kept up with inflation, resulting in a significant gap – one that the Royal LePage network helps to fill. Without our help, many shelters wouldn't be able to keep their doors open.
Sadly, we also saw an increase in the frequency and severity of domestic violence during the pandemic. Many women and children were isolated with their abusers, leading to a 40% increase in the use of shelters like those we support. In recent months, a growing list of municipalities – approximately 45 to date – have declared domestic violence an "epidemic" in their communities. With shelters still reeling from the backdraft of the pandemic in terms of increased demand, revenue reductions, costly but necessary health and safety protocols, and staffing in short supply, our partners need us more than ever.
How does a partnership with the Shelter Foundation benefit Royal LePage brokerage owners directly?
LG: The generosity of Royal LePagers across the country is evident. Association with the Royal LePage Shelter Foundation has become a point of pride for many of our brokerage owners. Since joining the team in October, 2021, I have heard repeatedly that the Shelter Foundation played a key role in their decision to join Royal LePage, and why they continue to stay with the brand.
A partnership with the Shelter Foundation also represents a business advantage not found at any other real estate company in Canada, which is fantastic for recruitment and retention. Agents are more actively engaged in their work, both within their brokerage and their community, as they are united by a strong collective social purpose. Plus, referrals are inherent within the community of those who support the Shelter Foundation.
Putting yourself in a broker's shoes, what are the top three reasons you would partner with the Royal LePage Shelter Foundation if you were looking to expand the impact of your real estate business?
LG:

1. Collaborating with the Royal LePage Shelter Foundation can directly benefit your business, helping you build strong connections with your team of agents, and with the women's shelters providing safety, hope and healing within your market. Giving back to your community through our corporate charity can also provide an entry into a referral network of like-minded Royal LePagers across the country.

2. You and your agents will make a significant impact when 100% of the funds raised goes directly to the women's shelter operating closest to your office. Royal LePage pays for all administrative expenses related to the charity, meaning your donations will flow through to the shelters in their entirety – a rare model in philanthropy.

3. Not only is Royal LePage the only real estate company in Canada with its own branded charity, the Royal LePage Shelter Foundation is the largest public foundation in the country dedicated exclusively to funding women's shelters and domestic violence prevention programs. As leaders in this space, partnering with the Royal LePage gives you and your agents a competitive advantage in your market, allowing you to be seen as a leader in your philanthropic efforts. This can help further your personal and professional relationships with your clients, colleagues and your community.
What can Royal LePage brokerage owners do to increase their agents' community involvement and engagement?
LG: Sign up your new and veteran agents for the Commission Donor program. For as little as $25 per transaction, your agents can proudly share that with every home they help buy or sell, they're also helping to make it easier for local women to find safety, hope and healing from domestic violence.
Commission Donors have access to a curated group of marketing assets that will help tell the story of their generosity directly to clients and client leads, including social media posts, new sign riders and thank-you cards.
Incorporating a fundraising component into your schedule of brokerage events is also a great way to introduce the work of the Royal LePage Shelter Foundation to your team, and encourage them to get more involved. From a 50/50 draw at your holiday party to a large-scale charity golf tournament (and everything in between!), by taking the lead in philanthropy at the brokerage level, you'll inspire your agents to find the fundraising strategy that fits within their own real estate businesses.
Tell us about upcoming national fundraising events for 2023. How can our network get involved?
LG: We are looking forward to launching a five-site event "Night Light Walk presented by TD" in honour of women and children leaving violence. Sign up today to participate or make a donation! Then, of course, the beloved Challenge for Shelter trek series is on its way to Ecuador in November, 2023. Sponsor a trekker at rlp.ca/challenge.
To join Royal LePagers in helping make home a safe place for everyone, please visit rlp.ca/donate.