Royal LePage has recently launched QuickQuote™, its highly anticipated automated home value estimator, which is now available on royallepage.ca.
QuickQuote™ is an AI-driven, algorithm-based software program that provides Canadians with an instant, current market value estimate of a property. It uses factors such as sold data for a home and its comparable sales, property characteristics, market conditions, and price trends to provide an estimated range of a home's value. Consumers also have the option to include additional information on their property to generate a more accurate estimate before they move forward with contacting a real estate professional.
QuickQuote™ will provide valuable insights to consumers when they take the first step in their buying or selling process. The tool will not only enhance the customer experience on royallepage.ca, but will also help drive valuable buyer and seller leads to Royal LePage agents, further setting them apart in an increasingly crowded landscape.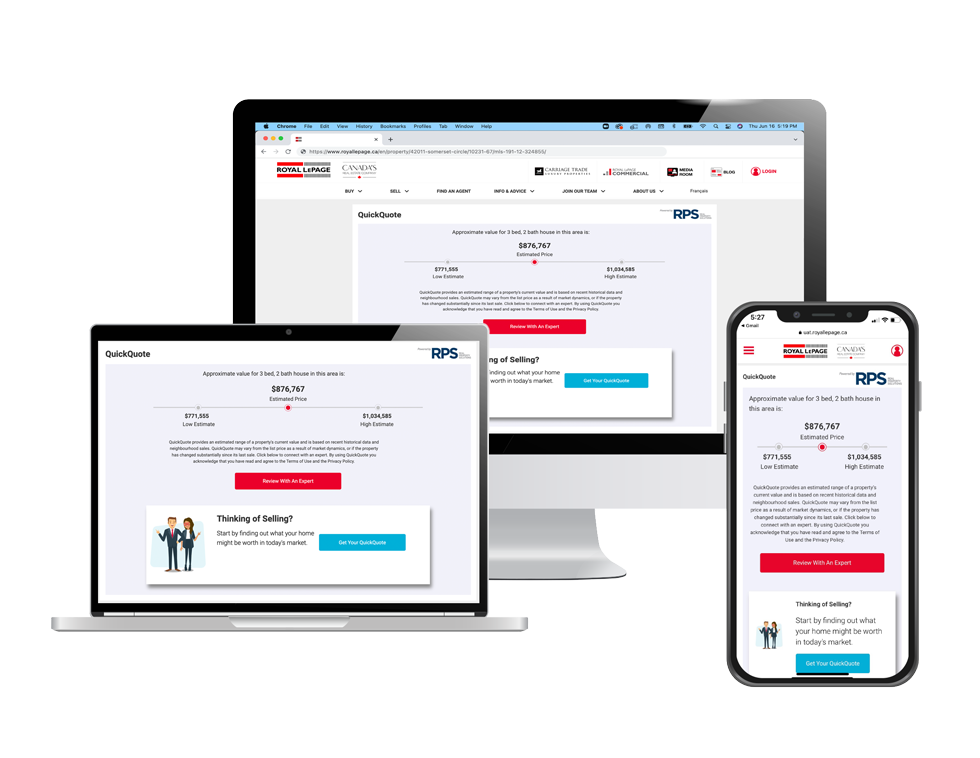 QuickQuote™ is powered by RPS Real Property Solutions, a leading Canadian provider of property valuations and business intelligence. Royal LePage chose to partner with RPS for its advanced modelling and AI techniques, and because they are a highly sought-after provider of real estate insights and innovative, industry-leading valuation solutions for major financial institutions and leading Canadian brands.
The launch of innovative technology products like QuickQuote™ empowers our Royal LePage professionals with the tools they need to nurture and strengthen their client relationships, while maximizing their productivity and profitability.