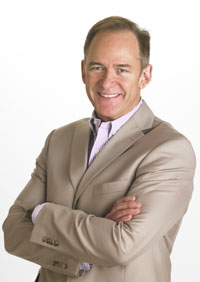 By Phil Soper
Back in 1967, when Canada was celebrating its centennial, the periodical Industrial Canada compiled a list of the 119 companies that had survived the nation's first 100 years. While predictably many on that 1967 list have now faded away, a subset of those firms continue to this day; companies that have proven their adaptability and propensity for reinvention.
Perhaps Canada's most celebrated commercial venture, The Hudson's Bay Co., was established in 1668 and has the distinction of being the world's oldest retailer. Imagine if the original leadership, a group of English noblemen and merchants, were to see the recently rebranded "Hudson's Bay Co." today? A company that was thriving before the invention of the automobile, electricity and zipper, let alone global, wireless networking.
Beyond Canadian borders are wonderful examples of companies who have reinvented themselves in the face of new competition and ever-evolving market conditions. General Electric, the oldest company on the Dow Jones index, has built fortunes on reinvention. My previous employer, IBM, was founded in 1911 to produce commercial scales and mechanical tabulators. The firm evolved to define the information age and has, for two decades, led the world in winning new patent registrations. Nokia, founded in 1865, started as a Finnish paper mill, rubber and cable works company. They evolved into the world's largest mobile phone company, a position they held from the late 1990's until very recently. In the face of increasing competition, Nokia's mobile phone revenue plummeted 40 per cent in the second quarter of 2013. They must reinvent themselves once more or face extinction.
How will the best real estate companies in the world operate in ten year's time? Will the 'full service' brokerage evolve with the times or gradually fade away like the buggy whip builders of old? Over the decades, the Royal LePage company has evolved dramatically to survive and thrive. But at the very heart of our business are core values that remain immutable. Companies like ours offer premium advisory services to facilitate the acquisition and sale of valuable real property. As property prices have climbed, both the reward for 'doing it right' and the penalty for sub-par performance have increased dramatically. Today, our services are more important than ever.
In the face of tougher legislation and regulation and the never-ending churn of new and disruptive American and low fee limited service competitors, it boils down to our proven ability to adapt. That a 100-year-old company like Royal LePage has faced tough times before and has emerged intact provides a good measure of perspective. For example, there was a period in August of 1981 when mortgage interest rates spiked as high as 22.75 per cent. Sales plummeted. Brokerages failed. As such, challenges are to be expected and new opportunities will present themselves. Today's historically low mortgage rates have opened the door to home ownership for a generation of young people. The global financial crisis provided this unexpected gift and Canadians have seized the opportunity with vigor.
The constant is that real estate is a complex transaction, and remains the single largest investment that most people make in their lives. While people are more informed, it comes down to bringing insight and interpretation to consumers.
Emerging technologies and new competitors will shock us. We can decide to roll over and wait for life to have its way with us, or we can reach out, embrace the change and make it work for us. Today's consumers don't need us to help them find a home in the way they did in the past. With the rush of mobile network enabled search technology, the average home buyer is a search expert. But that doesn't make the real estate transaction any less complex. It doesn't make us less relevant. But it does mean that the advice and counsel that we offer must encompass and leverage these new ways of doing the tried and true.
Royal LePage recently launched a new web architecture in partnership with tech giant Google. It has doubled consumer traffic and tripled leads going to company agents. Still, I feel exceptional service provided by professional REALTORS® is more important than technology in and of itself. In the end, it comes back to the values inherent in our company's long history — trust, experience, integrity and a commitment to our founder A.E. LePage's enduring belief that our main purpose is to sell service rather than selling houses.