Order before August 31st to save on your order!

Prominently display your name, photo and contact information on your custom Royal LePage-branded calendars.
These exclusive Royal LePage products are designed to help you stay top of mind, 365 days of the year. A great touch point with all of your clients, referral partners and prospects!
When you order this year, you can take advantage of specially-negotiated rates for all Royal LePagers and next year you'll reap the benefits from the year-round exposure!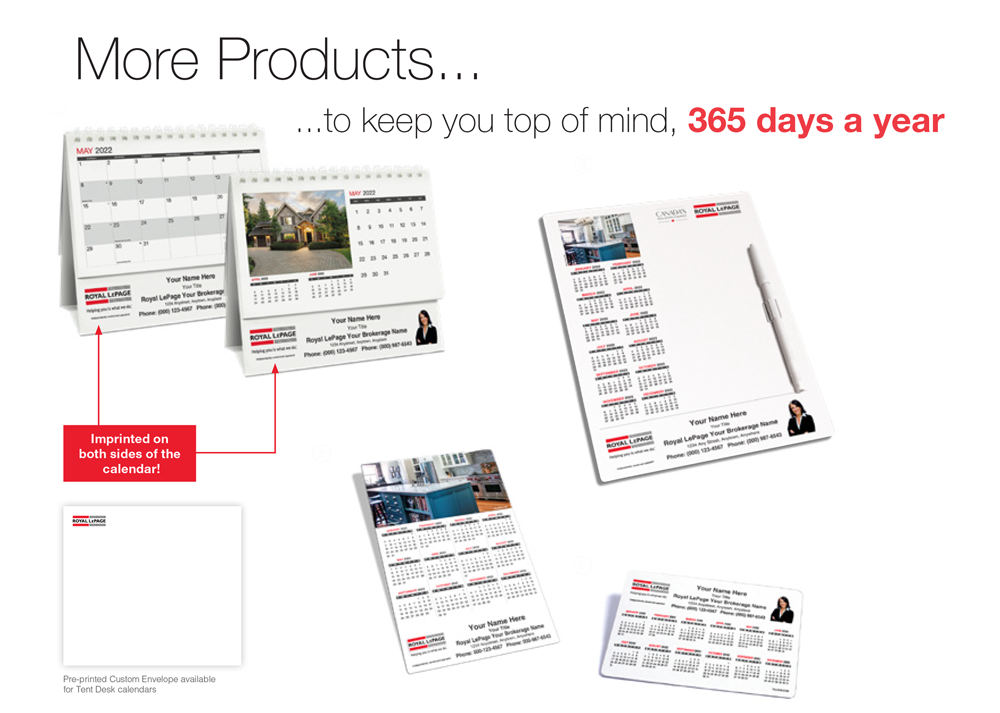 Need more information?
Download the 2022 Calendars Brochure and order form or visit teldon.com/rlp2022. You can also call or email:
1-888-983-5366 | sales@teldon.com.
*A portion of the Interiors Calendar sales supports the Royal LePage Shelter Foundation.